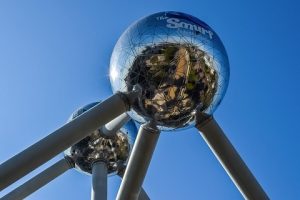 This is a reminder that the European Research Executive Agency invites those interested in applying for the next call to join the online info session on 8 December 2023 (9 am UK time) and learn more about MSCA Staff Exchanges.
The 2023 call of the Horizon Europe Staff Exchanges action is open for new proposal applications until 28 February 2024.
Please note that this is a 2023 Work Programme call. If a proposal is successful, UK institutions will not be eligible to coordinate the project and funding will be provided from the UK government's Horizon Europe funding guarantee. To claim this funding from UKRI, UK applicants must apply for funding from the EU as beneficiaries and not as Associated Partners.
You can download the agenda from the dedicated webpage library or navigate directly to the streaming page.
In the meantime, the European Commission has announced the submission rates for the Marie Sklodowska-Curie Actions Doctoral Networks 2023 call, which closed on 28 November 2023. The European Research Executive Agency received 1066 proposals, which is an increase compared to the 946 applications received in the previous call.
Standard Doctoral Networks received 920 proposals, two of which are with BU academics participating – good luck to our colleagues!