The Sport and Physical Activity Research Centre (SPARC) invites you to join us at our lunchtime seminar, "Returning to Sport Sustainably Post-Covid". The seminar is taking place on Wednesday 7 July, between midday and 1.30pm.
The event, which is being held in conjunction with BASIS (the British Association for Sustainable Sport), aims to bring together practitioners and academics working in sport & sustainability, to discuss key issues and best practice as we emerge from lockdown.
The seminar is an excellent opportunity for BU staff to engage with those working in industry, in one of BU's Strategic Investment Areas – Sustainability.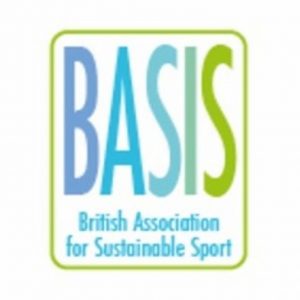 Programme:
12.00   Introduction: Sport and Sustainability Research – Raf Nicholson (Bournemouth University)
12.10   Building Back Better: The BASIS White Paper – Russell Seymour (CEO of BASIS)
12.25   Strategies to Ensure the Sustainability of Women's Sport – Beth Clarkson (University of Portsmouth) and Keith Parry (Bournemouth University)
12.40   Returning to Action – Leigh Thompson (Head of Policy, Sport and Recreation Alliance)
12.55   Roundtable Discussion: Returning to Sport Sustainably Post-Covid
The Zoom link for the seminar is here: https://bournemouth-ac-uk.zoom.us/j/89306375276?pwd=SWJSay80QTl3V256eWk2N3JhMUtmUT09
For any queries, contact Dr Raf Nicholson – rnicholson@bournemouth.ac.uk