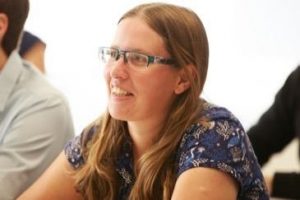 Back in April I started my new post as Senior Lecturer in Sport and Sustainability – one of six appointments made under BU's Academic Targeted Research Scheme. The Scheme has been designed to attract and recruit talented individuals to conduct research in specific, targeted areas which align with BU 2025.
My research under the scheme focuses on the area of sport and social sustainability, aiming to inform the work of National Governing Bodies of Sport (NGBs) in ensuring greater diversity on their boards, and to help create environments whereby women can fully and effectively participate in sports leadership. Attracting a more diverse workforce is a key aspect of making sports governance more socially sustainable.
The historical environment of sports governance in the UK shapes contemporary sport, providing a context in which women have often not been welcomed in positions of leadership in men's sport – and women of colour doubly so. However, an examination of women's sport shows that up until the 1990s many women were involved in sports governance at high levels – for example, the Women's Cricket Association (who were the NGB running women's cricket in England & Wales until 1998) was led entirely by women for its entire lifespan between 1926 and 1998.
The 1990s, however, seems to have been a particularly problematic period for women in sports governance. A push from the Sports Council (now Sport England) towards merged governance – that is, having women's and men's sport run by the same NGB – saw many of the women who had successfully run women's sport for decades forced out of their governance roles.
My research aims to examine this process in more detail, asking:
Why was a policy of merged governance introduced, and what impact has it had on women's role and representation in the governance of sport?
How can we learn from this process, to ensure that more women are represented in sports governance going forwards?
COVID-19 has inevitably affected my research plans: I am aiming to conduct interviews with those who were involved in the merger processes which took place in the 1990s, but may have to consider doing this via Zoom, instead of face-to-face.
I am also looking to create a new network which focuses on Sports Governance & Diversity, in order to bring together researchers in this area with key stakeholders including UK Sport, Sport England, NGBs, and charities like Women in Sport. It is crucial that academic research being conducted into the underrepresentation of certain groups in sport governance reaches those who are running sport, and informs their future policy.
Anyone who is interested in getting involved in this new network should feel free to email me – I'd love to hear from you.