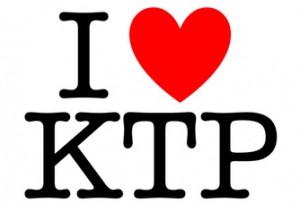 Although KTPs have been around for over 30 years; for some academics they are still new territory! Bearing this in mind, it was suggested that a training session on KTPs would be welcomed by academics in the School of DEC.
The training session took place at the Talbot Campus last week, and was well received – especially as the session provided the opportunity to meet Neil Grice who is the KTP Advisor for the region.  KTP Advisors play a key role in the setting up of KTPs – they have a broad range of industrial expertise and are on hand to help with the preparation of a KTP proposal.  Then, throughout the life cycle of the KTP, they monitor the progress to ensure that all the partners achieve their goals.
Neil provided an excellent and engaging overview of KTPs, and in addition to his presentation, further project information was delivered by BU colleagues, Emily Cieciura and Norman Stock. They both did a fantastic job of explaining the particulars in bidding for KTPs and what is required post award. The technicalities of a KTP can be quite laborious, so credit goes to Neil, Emily and Norman for delivering a training session which was clear and straightforward!
If you feel you or your school would benefit from a KTP training session, please get in touch! KTP's are an excellent opportunity for academics to engage with further Research and Development, and in particular they contribute to the REF.  Taking this into consideration, why not take advantage of a training session and find out the value of KTPs?
To find out further information, or to arrange a training session, please email Lucy Rossiter.