The following funding opportunities have been announced. Please follow the links for more information.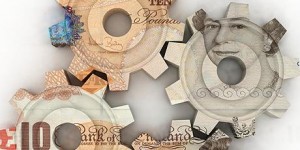 Biotechnology and Biological Sciences Research Council
The BBSRC has made funds of £5k for BBSRC grant holders as part of the International Scientific Interchange Scheme to establish new contacts with international counterparts.  Closing Date Open
Engineering and Physical Sciences Research Council
Applications are welcomed for access to super-computing time  (>100,000 kAU or 6666667 core-hours on ARCHER) up to 24 months as part of the ARCHER Leadership Project or as part of the Resource Allocation Panel (>1,000kAUs or >66,667 ARCHER core hours) for 12 months for research that falls within the remit of the EPSRC or NERC.  Closing Date 13/6/16  
Joint Programming Initiative on Antimicrobial Resistance
The Joint Programming Initiative on Antimicrobial Resistance is accepting applications for a maximum of €50k, for projects lasting 6-12 months for the creation of Transnational Networks/Working Groups in the following areas:
Guidelines on use (Human & Veterinary) – Affordable stewardship
Surveillance in primary care
New anti-infective/ New adjuvant therapies / Alternative approaches
Evaluation of risk for generation of resistance in human setting
Rapid diagnostic tests
Role of environmental factors
Infrastructures/Biobanks available relevant to infection and AMR
Each working group must include at least three partners from the following countries: Belgium, France, Germany, Netherlands, Norway, Spain, Sweden, the UK and Canada.  Closing Date 6/6/16
Wellcome Trust
The Wellcome Trust have made available the Small Arts Awards (small- to medium-sized projects – up to and including £40k) to support new project ideas or ways of working, investigate and experiment with new methods of engagement through the arts or the final production costs of new work. Closing Date 1/6/16
As part of the Development Awards, up to £10k is available for ideas for TV, radio, games or film projects in collaboration with scientists and researchers. Closing Date 27/7/16
If you are interested in submitting to any of the above calls you must contact RKEO with adequate notice before the deadline.
Please note that some funding bodies specify a time for submission as well as a date. Please confirm this with your RKEO Funding Development Officer.
You can set up your own personalised alerts on Research Professional. If you need help setting these up, just ask your School's/Faculty's Funding Development Officer in RKEO or view the recent blog post here.
If thinking of applying, why not add notification of your interest on Research Professional's record of the bid so that BU colleagues can see your intention to bid and contact you to collaborate.