On the 17th of November, The World Prematurity Day, there was a fundraising cake sale for the Hearts Milk Bank.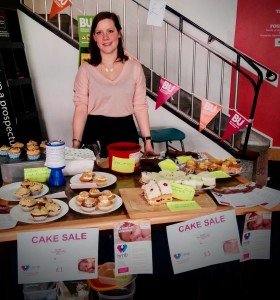 The amount raised will help to either
– feed 14 babies for a day
–  or feed 3 babies for 5 days, the average time they need donor milk
– or buy enough containers for 55 mums to start donating milk
– or buy almost 3  transportation bags.
The Hearts Milk Bank is therefore 1 step closer to provide donor milk for babies born too soon or too sick!
I would like to thank anyone who has made this cake sale possible, the bakers and the buyers, the great people who donated money, SUBU, and the people helping me on the day. You are awesome!
Gillian Weaver, co-founder of the bank contacted me to say "We are so grateful to you Isabell and to everyone who supported your cake sale on World Prematurity Day. You raised a fantastic amount and we will put it to very good use helping to ensure that all premature and sick babies get access to safe and assured supplies of donor milk irrespective of where they are born in the UK. We know that this not only helps to prevent tiny babies from life threatening illnesses but also supports their mothers whilst they build up their own breastmilk supply. The Hearts Milk Bank (the bank with a difference) will also be a biobank of breastmilk samples for much needed research into breast cancer so your support for us is doubly valuable!"

If you would like to learn more about donor milk visit the website of the UK Association for Milk Banking.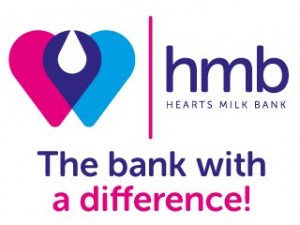 If you would like to learn more about the Hearts Milk Bank or would like to donate, please click here: https://www.indiegogo.com/projects/hearts-milk-bank-saving-tiny-babies-helping-mums-cancer
I learned about donor milk as part of my PhD thesis at BU, focusing on the effects of omega-3 and omega-6 fatty acids in the perinatal period. If you are interested in our research please contact me at inessel@bournemouth.ac.uk
Many thanks, Isabell