Dr Ambrose Seddon's musical work 'Fleeting Strands' was recently included in the programme at BEAST FEAST 2017, an international electroacoustic music festival taking place at the University of Birmingham, 27-29 April 2017.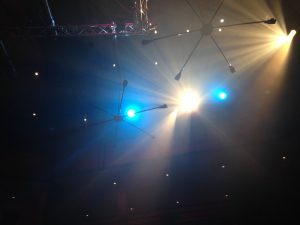 Ambrose 'diffused' (spatialised) his composition over the 64-channel loudspeaker system known as BEAST (Birmingham Electroacoustic Sound Theatre), in a programme including works by many highly-respected international artists. More information can be found here: http://preview.tinyurl.com/jvkj7q5
Ambrose is a lecturer in Music and Audio Technology at BU (Creative Technology, Sci Tech) and a member of EMERGE.