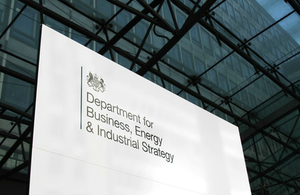 Universities and Science Minister Jo Johnson today (4 July 2017) confirmed the government is investing £100 million to attract highly skilled researchers to the UK through its new Ernest Rutherford Fund.
The Rutherford Fund will provide fellowships for early-career and senior researchers, from the developed world and from emerging research powerhouses such as India, China, Brazil and Mexico, helping to maintain the UK's position as a world-leader in science and research.
View the announcement from Innovate UK to see what Jo Johnson said at the launch event.
Research and innovation is at the heart of the government's Industrial Strategy. At the 2016 Autumn Statement, the government announced a significant increase in public research and development spending, totalling £4.7 billion. This will provide an additional £2 billion a year by 2020 to 2021 – an increase of around 20% to total government spending, and more than any increase in any Parliament since 1979.
In April 2017 the Business Secretary Greg Clark announced the creation of the Industrial Strategy Challenge Fund (ISCF) with £1 billion of support over the next 4 years. To support delivery of the ISCF, the government announced at the Spring Budget it will invest £250 million over the next 4 years to continue to build the pipeline of high-skilled research talent.
The ISCF was created to ensure research and innovation takes centre stage in the government's Industrial Strategy, with investment earmarked for technologies where the UK can build on its world-leading strengths and help innovative businesses to tap into large and growing global markets, as well as the industries of the future.
The fund is being administered by Innovate UK and the Research Councils until the new body UK Research and Investment (UKRI) is formed in 2018. UKRI, under the leadership of its recently appointed Chief Executive Sir Mark Walport, will play a key role in strengthening the UK's competitiveness through the Industrial Strategy.