Through BU's subscription to UKRO, we have been advised of the following news items, which represent a 'mere taster' of all the updates provided by UKRO to their members.
To make full use of BU's subscription to this service, why not register now?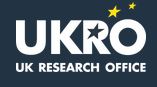 Events and Funding Opportunities:
Organised by the European Commission Directorate General for Research and Innovation, in cooperation with Directorates General for Education and Culture and for Communications Networks, Content and Technology. The conference will showcase the dialogue between contemporary European society and the most promising innovations in the field of cultural heritage that European policies and funds have supported. The sessions will highlight policy, social, technological, methodological innovations and new, promising alliances around cultural heritage. The high-level speakers of the conference will discuss policy developments, success stories and future challenges.
MSCA RISE Information Event, Tuesday 9 January 2018, Department for Business, Energy and Industrial Strategy (BEIS) Conference Centre, London
UKRO, in its capacity as UK National Contact Point for the Horizon 2020 Marie Skłodowska-Curie Actions (MSCA), is holding an information event for organisations interested in applying to the 2018 MSCA Research and Innovation Staff Exchange Action (RISE) call, which has a deadline of 21 March 2018. The event aims to provide participants with an overview of the RISE scheme. Participants should gain a clear understanding of the proposal format and the key considerations related to planning, writing and submitting proposals. For more information and to register visit UKROs event page
UKRO is pleased to announce that the UKRO Conference 2018 will take place on Thursday 21 June and Friday 22 June 2018 at the National Oceanography Centre (NOC) in Southampton. Subscribers are invited to note and save the date.
More information on registration will be provided in due course.
Research News:
UKRO have published an article on all the latest information on the recent and planned developments on the Research Participant Portal. This update includes information about the New Partner Search Tool and the H2020 Dashboard.
On 30 November 2017 the European Commission published a report on the achievements of the Erasmus+ Programme during 2016, its third year of implementation. The report's publication coincided with the closing day of the 30th anniversary of Erasmus+ celebrations. 2017 has seen hundreds of thousands of people in over 44 countries gather to celebrate what Erasmus means to them.
Please note: You will need to sign in or register, as a BU staff member, to access many of these items, as part of BU's UKRO subscription. Links have only been given to resources in the public domain.
If considering applying to EU calls, please contact  your Research Facilitator, to access further support.