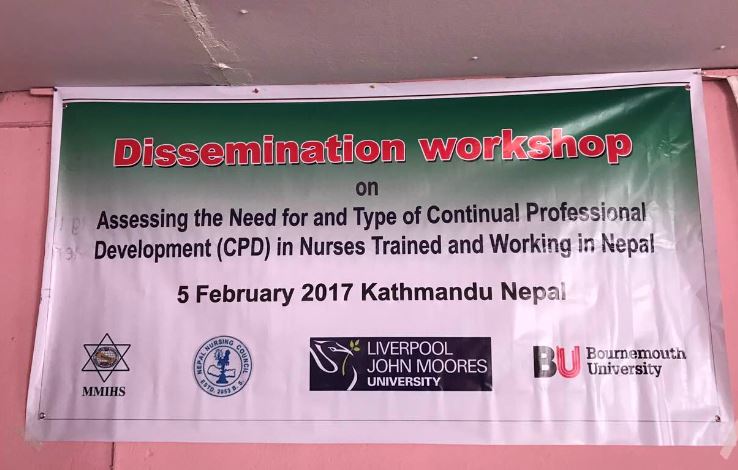 Today we offered preliminary feedback to key stakeholders in Kathmandu as part of our research into CPD (Continuous Professional Development) for nurses in Nepal.  Today's presentation is party funded by LJMU (Liverpool John Moores University) and partly funded by BU's Centre for Excellence in Learning (CEL).  Late 2016 CEL funded the qualitative part of our research project.  In this CPD project we work  with representatives of the Ministry of Health , the Ministry of Education, the Nepal Nursing Association and the Nursing Council, and providers of Nursing Education (both Government-run universities and private colleges).

Today key presenter was BU Visiting Faculty Dr. Bibha Simkhada (based at LJMU).  The event was opened by Associate Professor Chandra Kala Sharma, who is also the president of the Nepal Nursing Association (lighting the traditional lamp in photo right).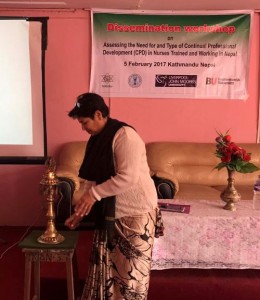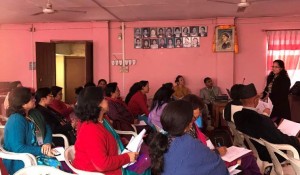 Our BU contributors, Dr. Catherine Angell and Prof. Edwin van Teijlingen, are both based in the Centre for Midwifery and Maternal & Perinatal Health (CMMPH).  We are grateful to our collaborators in Nepal, especially Dr. Sujan Marahatta at Manmohan Memorial Institute of Health Sciences, for organising this event in our absence.  The CPD research project is truly a FUSION project in the field of nursing & midwifery since it links Research in the field of Education to help improve Practice in Nepal.  Further information can be found on a previous blog post, click here!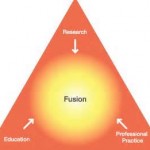 Prof. Edwin van Teijlingen
CMMPH