In recognition of the important contribution that early career academics play in driving research for the future, we launched the BU Academic Targeted Research scheme in 2019 to attract and recruit talented individuals in six targeted research areas, linked to the Strategic Investment Areas (SIAs).
We wanted to recruit a diverse cohort of individuals with the motivation to become future academic leaders in their field. Each post is offered a fully funded, fixed-term three-year Senior Lectureship together with a research grant of up to £10k per year for the term of the appointment. By September 2020, all six recruits were in post at BU. Each post has at least one research mentor and line manager to support them in achieving their career goals, and whilst they're hosted in a Faculty, all posts are working collaboratively across Faculties, SIAs and Institutes.
Meet the ATRS Senior Lecturers: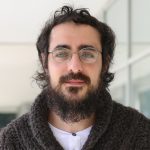 Dr Adrian Galdran – Data Science for Medical Imaging, based in FST and working with the Institute of Medical Imaging (IMIV)
Adrian was the first ATRS Senior Lecturer in post, joining BU in Nov. 2019. Adrian's research focuses on medical image analysis and computer vision with medical applications. He has researched gastrointestinal image analysis and segmentation, which has led to publications, research applications and securing first place in a competition, EndoTect 2021, in the segmentation track. In response to Adrian's first blog post, Dr Paul Hartley has been collaborating with him in automating the analysis of histological kidney images to better understand protein expression on them at a fine level, and at a large scale. To address this problem with deep learning techniques, a preliminary implementation of a glomeruli segmentation algorithm (see pictures)

based on a double encoder-decoder network has been developed with promising results. Next steps will include the extension of this system to other structures of interest, addressing the challenges of high-resolution biomedical image segmentation in this context.

Find out more about Adrian's research and how you can collaborate here.
Dr Karen Reddin – Immersive Environments for Disaster Management, based in BUBS
Karen joined BU in Dec. 2019. Karen's research focuses on a review of current Disaster Management education, training and exercise methodologies and recognised practice and how technology enhanced learning platforms might be used to inform and add to current practice in Emergency Preparedness and Disaster Management. Karen's initial research has centred around looking at the potential of immersive environments, Artificial Intelligence and Virtual Reality for preparing for pandemics and other high consequence infectious diseases (HCIDs) with the potential to cause pandemics. Karen has submitted a number of publications and joint research applications (with BUBS and FHSS) for funding, as well as submitted evidence to the House of Commons Select Committee on 'An Historic Background to Pandemic Contingency and Emergency Response Planning in the UK'. She is also building stakeholder networks for pandemic preparedness. Find out more about Karen's research and how to collaborate here.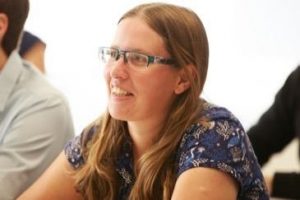 Dr Rafaelle Nicholson – Sport and Sustainability, based in BUBS
Raf started in her ATRS post in April 2020. Raf's research focuses on the area of sport and social sustainability, aiming to inform the work of National Governing Bodies of Sport (NGBs) in ensuring greater diversity on their boards, and to help create environments whereby women can fully and effectively participate in sports leadership. Her research aims are to examine policy impact and how we can learn from this. is creating a network which focuses on Sports Governance & Diversity, in order to bring together researchers in this area with key stakeholders including UK Sport, Sport England, NGBs, and charities like Women in Sport. Raf has submitted a number of research applications for funding, which included external collaborators, and spoken at a number of conferences and appeared on a BBC podcast 'Commentary at home'. See below for more information on how the ATRS has benefited her research. Find out more about Raf's research and how you can collaborate here.
Dr Georgia Jones – Sustainability, Impact and Consumption, based in FST
Georgia joined BU in July 2020. Georgia's research focuses on predator ecology and conservation and is specifically centred on the porbeagle shark. The UK has several species of shark that reside here for part of the year and are in need of conservation management. Highly mobile, migratory top predators like the porbeagle are important to understand and manage as they play vital roles in nutrient cycling, ecosystem linkage and maintaining food web stability.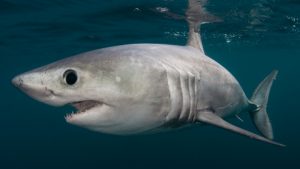 Georgia is also aiming to develop a suite of complementary projects alongside the above and she's already won funding for a project on kestrel trophic ecology, using stable isotope analysis of feathers to update our understanding of their contemporary diet. She is also developing projects on small mustelids and big cats and has joined international project teams to work on genetic analysis of sharks. Find out more about Georgia's research and how you can collaborate here.
Dr Lars Marstaller – Technology for Behaviour Change, based in FST
Lars joined BU in July 2020. Lars research is focussed on developing a smartphone biofeedback app, with a focus on feedback from heartbeats. Through mindfulness exercises and biofeedback training, users will learn to regulate their breathing to maximise their heart rate variability, thereby activating cardiovascular homeostatic reflexes in the autonomic nervous system associated with rest and recovery. Empirical evidence increasingly suggests that biofeedback has positive effects on a number of psychological conditions, such as anxiety, stress and depression. Lars will use state-of-the-art machine learning technology to develop the app. He has published several papers since joining BU. Find out more about Lars' research and how you can collaborate here.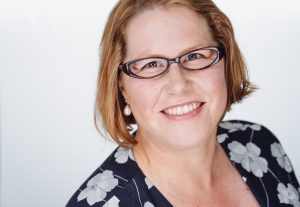 Dr Lyle Skains – Health & Science Communication, based in FMC
Lyle joined BU in Sep.2020 and was the final ATRS Senior Lecturer recruited. Lyle's research is centred in an interdisciplinary and ubiquitous communication method that can be employed for multiple UN 2030 Sustainable Development Goals: interactive digital narrative (IDN). IDNs can be used in schools, GP waiting rooms, on tablets and smartphones; interactivity significantly increases retention, particularly when incorporated into media that audiences voluntarily and eagerly devote attention to. Lyle aims to develop a model for health and science communication through reading and writing IDNs that can be implemented in a wide array of scenarios and topic areas. Lyle is actively building networks and is developing a couple of research funding applications. Find out more about Lyle's research and how you can collaborate here. Lyle also has a request out for people to join a team in developing a proposal for Sustainable Storytelling for Science & Health as a game-changing concept supporting BU SIAs.
Benefits of the scheme
The Covid-19 pandemic has made it challenging for all to progress their research aims. It has also been difficult for those who have joined during lockdown and so have never held face-to-face meetings with their colleagues. Despite this, you will see above how they have adjusted their plans to ensure they can still progress with their research, and form new networks and relationships. Most are also contributing to teaching and supervising MSc students and involving them in their research. These achievements are contributing to BU2025's research principles of building external and international engagement, which will lead to building our research environment and the quality and impact of BU's research. These activities are enabling greater interdisciplinary research and enabling critical mass to be built at BU.
Raf Nicholson talks about her experience of being given this opportunity:
"12 months ago I had never submitted an external funding bid – but the substantial research time allocated as part of this post has allowed me to develop three so far, and counting! These have been for UKRI, the AHRC and Leverhulme Trust, all focused around the theme of sustainability and women's sport. I hope more will follow. Covid-19 has created a number of issues with progressing some aspects of my research (I've been unable to visit any archives, for example), but I've found that it has made it easier to approach external partners, whose staff are generally working from home and are more amenable to discussing proposals for research which is of potential benefit to their organisation. Personally, I've been able to develop BU's relationships with external partners including Women in Sport and the England & Wales Cricket Board, who have both served as project partners on grant bids. I hope this has laid the foundations for future joint research in years to come."
Please watch the research blog for further updates from each of the ATRS post holders for details of how they're progressing and how you can work with them on collaborative research activities.