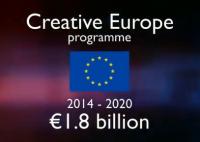 Open microbusiness models for innovation in European family-owned heritage houses
The objective of the action is to strengthen the capacity of private owners of heritage houses and equip them with innovative business models.
The preparatory action will map the existing business models used by family-owned heritage houses in the EU, compare them, identify and share best practices and potential innovations.
It will also quantify and qualify the economic value of family-owned heritage houses in the EU and identify their potential to contribute to various EU policies, including innovation, social inclusion, education, youth work and intercultural dialogue. Added value will derive from the synergies with current EU actions dedicated to cultural heritage (European Heritage Days, EU Prize for Cultural Heritage, European Heritage Label).
Finally the action will contribute to the objectives of the European Year of Cultural Heritage through dissemination and awareness raising of European value of heritage.
Deadline: 13/09/17
Proposals to design innovative interdisciplinary modules for Master degrees, combining arts and ICT with entrepreneurial skills and business exposure
The action will be implemented through the design and implementation of innovative modules that will be included in existing arts, culture, science, engineering, technology and/or other relevant masters.
Deadline: 10/10/17
If you are considering applying, please contact Emily Cieciura, RKEO's Research Facilitator: EU and International.