I am delighted to share the news that an album of my electroacoustic compositions, Espaces éphémères, has recently been published and released through the long-established Canadian independent label empreintes DIGITALes.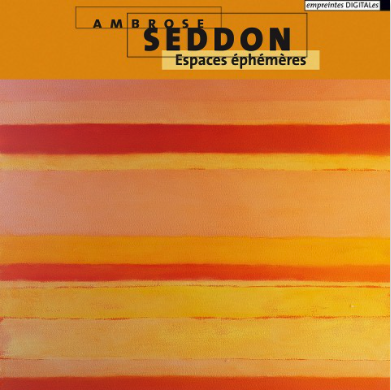 This collection features music created before my arrival at BU, along with my 2017 composition Traces of Play. This piece, as practice-based research, aims to deepen understanding of how recurrent sound phenomena might be deployed and developed to create larger-scale musical forms and coherent sound worlds within music compositions. It has featured at international festivals and conferences in New York, Beijing, Brussels, and Montpellier, and was awarded prizes in the Klang! Electroacoustic Composition Competition (France) and the Destellos Composition Competition (Argentina).
The other works on the album have also received international performances and have similarly been awarded in international composition competitions. Audio extracts of all the compositions can be heard via the link above.
It is fantastic to have my music featured on empreintes DIGITALes, and to have my compositions published alongside renowned composers from the field of electroacoustic music.