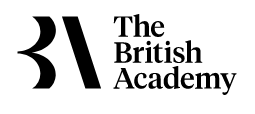 BA/Leverhulme Small Research Grants
The call for the next round of BA/Leverhulme Small Research Grants will be opening soon.
We will be welcoming your proposals for the upcoming BA/Leverhulme Small grants call!
The below deadlines will be in place to ensure that the pre-award team can provide all interested academics with optimal support in a timely manner.
Please see below our timelines and the updated process.
Wed 22nd Feb 2023

Wed 22nd Feb 2023- 5th April

RDS British Academy Guidance session 

Join us to review the guidance and then start work on your application; Slides and proposal form will be available after the session on Brightspace.

Work on your proposal and once ready, forward to RDS.

5th April 2023
Call Opens – latest date to send your proposal to RDS for peer review.
5th April- 17th April 2023
Proposal reviews, RDS  will inform you of your peer review results and advice on next steps.
24th April 2023
Intention to bid form latest date to be submitted, only for peer reviewed applications that have been advised to progress.

Remember to advise your referee that you will be sending them your completed application on FlexiGrant and they will need to provide their supporting statement by 26th May.

24th April 2023
If you are Grade 8 or below and you wish to use the support of an External Application Reviewer (EAR), you must submit your draft application to RDS by this date.
24th May 2023
Nominated referee supporting statement to be completed via FlexiGrant

Note that the earlier you complete you application on FlexiGrant, the more time the referee will have to review your bid and provide the supporting statement.

24th May May 2023
Your final application must be submitted on FlexiGrant by this date at the latest.

Click 'submit' and the form will be sent to BU's account for RDS checks.

24th – 31st May  2023
Institutional checks to take place by RDS

RDS will work with you to ensure compliance with all funder's requirements.
If you have any queries, please contact Eva Papadopoulou or your Funding Development Officer.