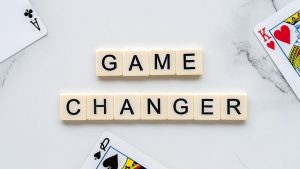 I invite you to join us in developing our proposal for Sustainable Storytelling for Science & Health as a game-changing concept supporting BU SIAs. In brief, we propose to explore and evaluate science and health communication through popular narrative across a variety of media and genres. How do popular narratives educate and influence behaviour, as well as entertaining us? How can we use these works to effect behaviour change in areas relevant to global challenges (such as the UN Sustainable Development Goals)?
What do we mean by "science and health"? We're taking a broad approach, so we want to be open to communication of all research conducted at BU, which includes humanities and social science as well! Current and proposed projects encompass sustainability, ecology, archaeology, heritage, public health, medical information, training, mental health and suicide, social care, media literacy, assistive tech, dementia, and more.
What do we mean by "popular narrative"? Play and narrative are fundamental learning techniques stretching back before written culture and formal education, and the public learns a great deal from the media they consume. Science communication scholars have been advocating for entertainment media producers to include authentic science in their work, so we think the converse carries merit: entertainment media with accurate and persuasive educational content can have positive benefits on audiences. Thus, we intend to explore science and health communication through prose, journalism, games, film, documentary, television, VR/AR, immersive experiences, interactive narratives, comics/graphics, performance, social media, and more.
Who are "we"? Aside from the royal we of me, we are a (growing!) team of researchers in communications, journalism, narrative, public health, health, ecology, behaviour, marketing, animation, digital humanities, performance, film, media, nursing, and more. I am leading the bid from my cross-faculty position in Health & Science Communication and the emerging Science, Health, and Data Communications Research Group, and I welcome co-investigators as well as team members.
Bournemouth University already has a plethora of experts and a strong foundation of projects in these areas across multiple faculties; this proposal would enable us to come together in a more formal manner to amplify our current work and foster new research collaborations. If you want to be involved but you're not sure how your work/interests fit in, please feel free to contact me. If you're sure you want to be involved, also contact me!