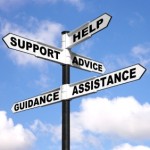 Within the Research Toolkit (see menu link above), we have several quick guides for applying to various funders and for certain activities.  These have been updated this week and so do check them out.  Added to them are useful links to BU processes, which are only available on our staff intranet.  These are:
BU

Sample costs

when preparing an application for external funding
These are all essential reading if you are thinking of applying for external funding to carry out your research and knowledge exchange activities.