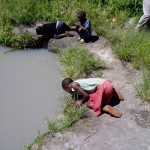 The eTourism Lab, ICTHR , in the School of Tourism at Bournemouth University is supporting Just a Drop– a water charity to spread its word through Social Media and the Internet.
Professor Dimitrios Buhalis and Georgina Sekadakis a Masters student at Bournemouth University work closely with Fiona Jeffery Chairman of World Travel Market & Just a Drop and Ana Sustelo of Just a Drop to demonstrate how charities can use Social Media to benefit their great causes. Just a Drop is a registered water charity raising money to build wells, install boreholes and hand pumps as well as carry out sanitation and health education programmes in some of the poorest parts of the developing world. The mission they are trying to accomplish is to reduce child mortality. Currently a child dies every 20 seconds as a result of water-borne diseases and this must stop. Their main donors are from the Travel and Tourism industry however they are now trying to attract donors from all industries and individuals.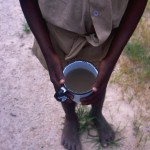 While there is agreement that charities nowadays have a greater need for marketing, there is little agreement on how they should be approaching marketing and especially when it comes to the adoption of Social Media; research has shown that they are lagging behind as they are waiting to see how others use this new technology.  Today, charities of any size can take advantage of Social Media tools to showcase their organisation to the world without relying on huge budgets.  Money is no longer the decision factor, creativity is. Getting a head start and expanding your Instagram presence buy choosing to buy Threads shares might be a game-changer in this fast-paced digital environment.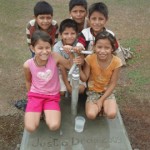 Little research has actually been carried out on marketing from a non-profitable organisation's point of view.  Bournemouth University is experimenting with Internet and Social Media to try and classify a best practice for charities to help them engage and create awareness about the problem and how people can help make a change.  Facebook and Twitter are primarily used to raise awareness and create story telling.  As relationships are the foundation for Social Media sites they are key for charities in order to engage further with their stakeholders.  So far our attempts have been successful and we have found that followers are engaging with us through Social Media and we are now looking into ways of raising money through the various platforms to help fund new projects around the world. Using social media strategically will be critical for organisations of the future and the expertise of the eTourism Lab will be widely used for all organisations engaging.