The start of 16 days of activism against Gender-based Violence commenced on 25th November 2020 on the day known as the International Day for the Elimination of Violence against Women. A report: UK Femicides 2009-2018 published on the 25/11/20 has revealed that the number of women killed each year by men has stayed the same at between 124 and 168. From 2009 to 2018 at least 1,425 women were killed by men in the UK. What do these figures mean? Sadly it translates as :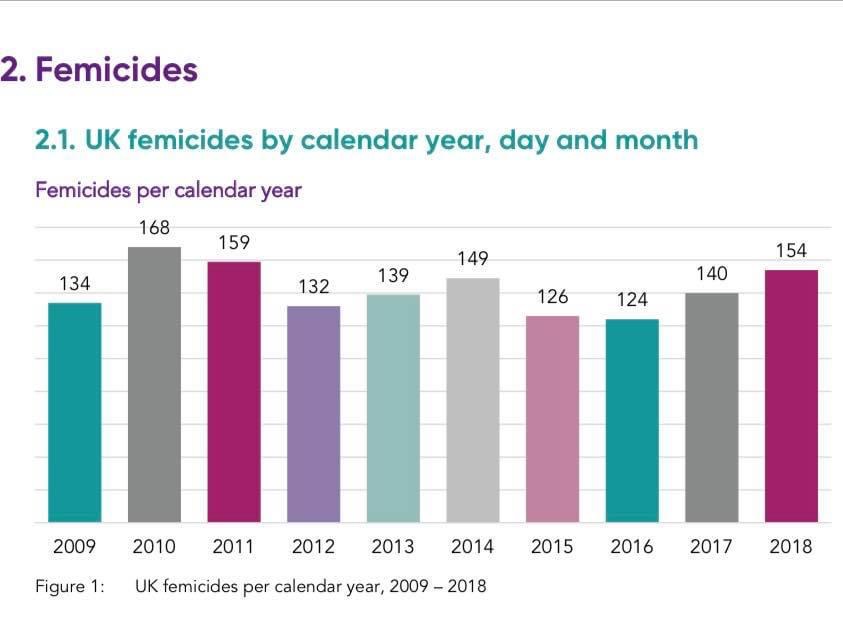 a man killed a woman every three days and
a woman was killed by a male partner or ex-partner every four days.
In addition, the methods used, the contexts in which women are killed and their relationship with the men who kill them have changed little over the ten-year period. Women are killed by their husbands, partners and ex-partners; by sons, grandsons and other male relatives; by acquaintances, colleagues, neighbours and strangers. The rate at which men kill women shows no sign of reducing. The report is dedicated to all those women with each one named. Every single woman and girl in this report mattered. The Femicide Census is a call to action for change. femicidecensus.org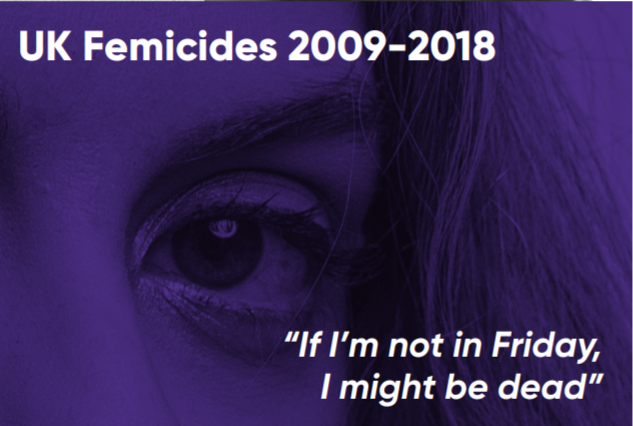 During these 16 days of activism what can we do? What is in no doubt is that ending violence against women is mine and your business, it's everybody's business. UN Women have ten suggestions in which we can make a difference:
Listen to and believe survivors
Teach the next generation and learn from them                                           
Call for responses and services fit for purpose
Understand consent
Learn the signs of abuse and how you can help
Start a conversation
Stand against rape culture
Fund women's organizations
Know the data and demand more of it
https://www.unwomen.org/en/news/stories/2020/11/compilation-take-action-to-help-end-violence-against-women