Keynote: Professor Yvonne Tasker, University of Leeds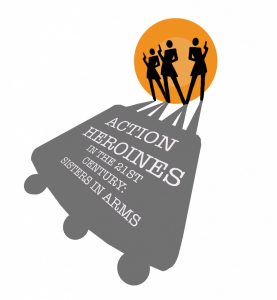 It is 30 years since Thelma and Louise hit our screens, grossing a cool $45mil at the US box-office and carving out a special place in movie history. A deliberately feminist project for screenwriter Callie Khouri, it was hailed and derided in more or less equal measure by critics for its portrayal of two ordinary Arkansas women turned gun-toting outlaws. The film busted the Hollywood myth that a female-led action movie could not be a critical and commercial success. It also broke the mould by presenting us with not one but two action heroines, this being perhaps the most revolutionary thing about it. As a result, many anticipated an upsurge in female action heroines, but this was not to be. The genre continued to be almost exclusively dominated by men, and where a female action hero did appear (Geena Davis being one significant action star, Angelina Jolie of course another), they were almost always positioned as a single woman surrounded by a cast of men, as though to reinforce their exceptionality and their distance from ordinary women and from socially acceptable constructions of femininity. In the new millennium, however, we have seen an increasing number of women star in and lead action films emanating from Hollywood and beyond. And perhaps more interestingly we have seen the emergence of films that feature more than one female action figure, effectively removing that stultifying burden of representation otherwise shouldered by the lone 'woman'.
This symposium, hosted by Bournemouth University, has been convened by Christa van Raalte (BU – FMC) and Frances Pheasant-Kelly (Wolverhampton University). Paper will respond to a range of films and television series from Asian productions through to mainstream Hollywood and examine various aspects of the on-screen action heroine – and in particular what happens when she teams up with her peers. We plan to work on a co-edited collection with our collaborators thereafter.
For further details and to register, please visit: https://www.bournemouth.ac.uk/research/centres-institutes/narrative-culture-community-research-centre/action-heroines-twenty-first-century-sisters-arms