This is a quick reminder for those BU academics interested in applying for the Horizon 2020 Marie Skłodowska-Curie Individual Fellowships call in September 2020.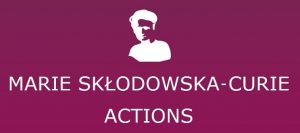 The UK Research Office (UKRO), in its capacity as UK National Contact Point for the Horizon 2020 Marie Skłodowska-Curie Actions (MSCA), will be holding a virtual drop-in session for organisations and individuals interested in applying to the 2020 MSCA Individual Fellowships call (call deadline of 9 September 2020).
The virtual drop-in session will provide with an opportunity to speak directly with the MSCA NCP on specific elements of their proposal. The event is aimed at potential UK academic and non-academic based supervisors, and their prospective fellows, who are planning to submit a proposal to the Individual Fellowship 2020 call.
If you would like to attend, please visit the events page and register MSCA Individual Fellowships, Wednesday 22 July 2020 14:30-16:00 CET (13:30-15:00 UK Time). Further information on the event will be provided to delegates once registration for the sessions has closed.
If you have any BU specific queries, please contact EU & International Research Facilitator Ainar Blaudums or your RDS Funding Development Officer.