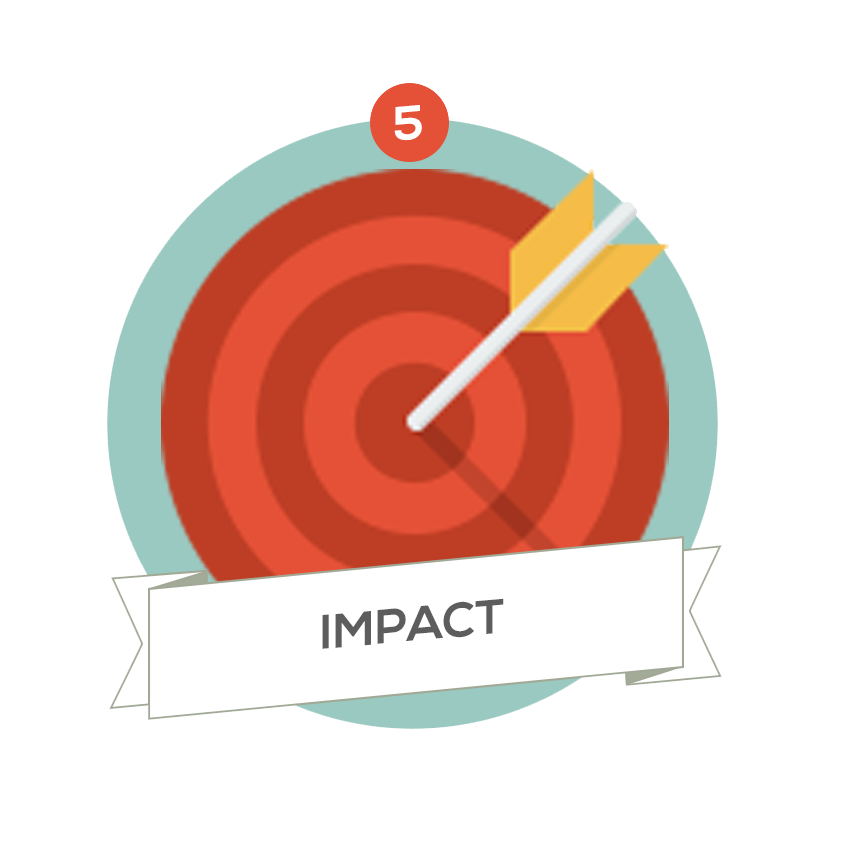 < Return to the Research Lifecycle
Ensuring that our research has an impact on society is a fundamental part of the research lifecycle. Our external funders, industry and the general public increasingly expect Universities to demonstrate the value of our research. To support researchers in achieving this goal, BU has a dedicated team of specialists.  The Knowledge Exchange and Impact team provides support and advice for all corporate-level knowledge exchange initiatives, including business engagement, the Festival of Learning, research communications and research impact. We believe that creating pathways to impact is a hugely rewarding element of the research lifecycle and has the potential to generate innovative ideas for future research.
Research Communications
RDS has a dedicated Research Communications Manager, who works closely with BU's Press and PR team in M&C, to ensure your research is heard and seen by the right people. Support for communications includes the research website, the Bournemouth Research Chronicle, communication of research to policy makers and digital footprint analysis.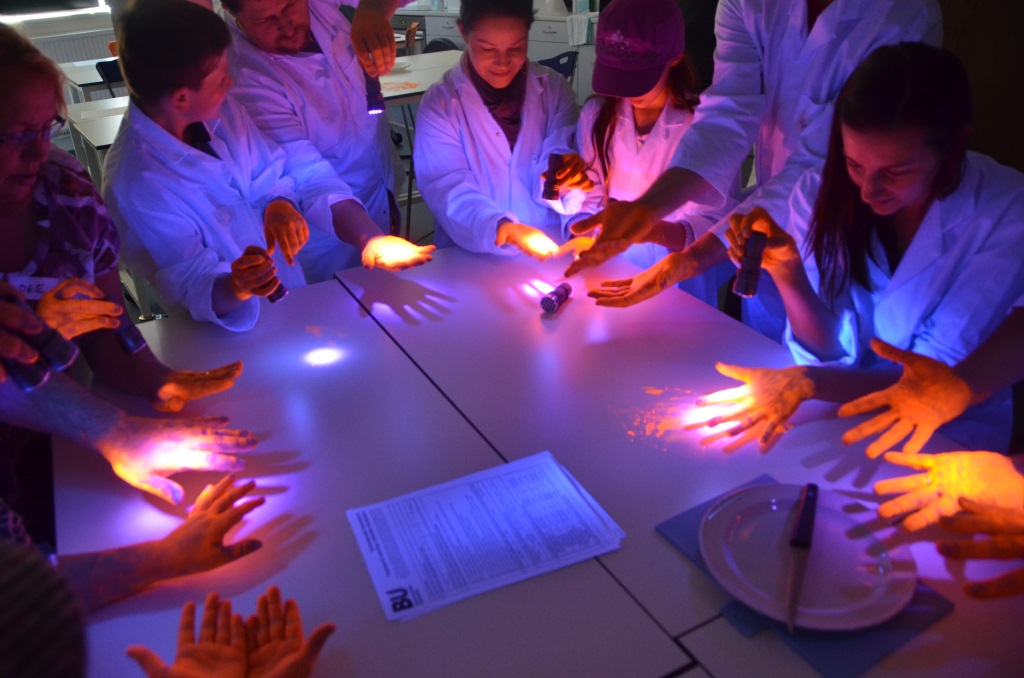 Festival of Learning
The Festival of Learning is a major public engagement initiative which showcases the best of BU through over 100 free to attend activities taking place each summer. It provides the perfect opportunity to showcase your research to members of the public through a variety of creative formats including workshops, exhibitions and debates. For further information on how to get involved, email the Festival of Learning team or see the Festival of Learning website.
Festival of Learning On Tour
Public engagement at BU, isn't just for a few days of the summer.  We take engagement activities to wherever the public might be, throughout the year. Recent venues have included Glastonbury Festival, Camp Bestival, Bestival, Bournemouth Square, Poole High Street, Winchester Science Centre and the Life Begins Show. If you have an idea for an activity for BU to take out on tour, or would just like to get involved in the fun, please contact our public engagement team to find out more. 
Cafe Scientifique
Come and learn about the latest ideas in science and technology, all for the price of a cup of coffee or glass of wine! Taking place on the first Tuesday every month (expect January and August) at 7.30pm,  join us at Cafe Boscanova for a fun, informative and friendly evening. To learn more, or to volunteer to give a talk, check out the Cafe Scientifique website.
Public Engagement
Our public engagement initiatives are not just limited to the schemes listed above. We are always keen to work with colleagues seeking to explore opportunities to engage the public, from the ESRC Festival of Social Science, to Bright Club or Famelab.

Business Engagement
Business engagement  and knowledge exchange activites can be supported and delivered in a variety of different ways from Higher Education Innovation Funding (HEIF) to Knowledge Transfer Partnerships (KTP) to UK , EU and overseas funding calls to engage the business community.  If you would like to explore the most effective mechanism to engage with business (whether an SME, multinational or a charity) then please do not hestitate to contact the Knowledge Exchange and Impact team to source the most appropriate support.
Higher Education Innovation Funding (HEIF)
HEFCE provide funding for knowledge exchange (Higher Education Innovation Funding (HEIF)) to support and develop a broad range of knowledge-based interactions between universities and colleges and the wider world, which result in economic and social benefit to the UK. To find our more about   HEIF click here. To learn more about how you can access this funding , speak to our dedicated Knowledge Exchange Adviser.
UK business funding opportuntites
Innovate UK is the UK's innovation agency (formerly the Technology Strategy Board). The aim of Innovate UK is to work with people, companies and partner organisations to find and drive the science and technology innovations that will grow the UK economy. The latest delivery plan identifying key sectors in terms of funding can be found here. To learn more about how you can access this funding , speak to our dedicated Knowledge Exchange Adviser.
Knowledge Transfer Partnerships
Knowledge Transfer Partnerships (KTP) are a government-funded scheme to share university knowledge with UK businesses. These partnerships allow a business/academic partnership to recruit a graduate associate and for the business to access specific skills with the aim to increase industry productivity and improve performance. KTPs can last between twelve months and three years and often result in long-term partnerships with the partnered university. To learn more about how you can develop a KTP, including training offered (Introduction to KTP and Engaging with Business), speak to our dedicated Knowledge Exchange Adviser for KTP.
Student Engagement with Research
At BU, our students are future captains of industry, political leaders and the next generation of innovators. Whilst at BU, we want to ensure that through Fusion these students benefit from research activities taking place and have the opportunity to co-create knowledge and learn essential research skills. To learn more about how we are engaging students with research, contact our dedicated Student Engagement Co-ordinator.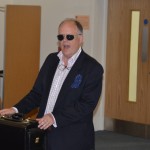 Demonstrating your impact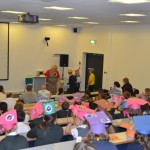 RDS supported the development of impact case studies and impact statements for REF2014, and work with research impact managers across the country to improve best practice ahead of REF2020. For further information with regards to how you can demonstrate the impact of your research, contact Rebecca Edwards.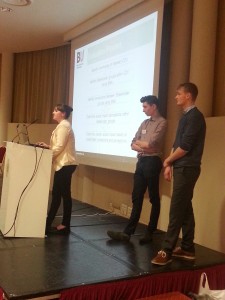 Student Research Assistantships programme
This programme is funded by BU's Fusion Investment Fund and is a re-focused version of the Undergraduate Research Assistantship programme to support departments in their co-creation  targets whilst supporting students to undertake paid work under the guidance of an experienced academic in a research position that is directly related to their career path and/or academic discipline.  This enables the students to assist academic staff with their research whilst also gaining research experience.  Further information is available here: SRA Programme.