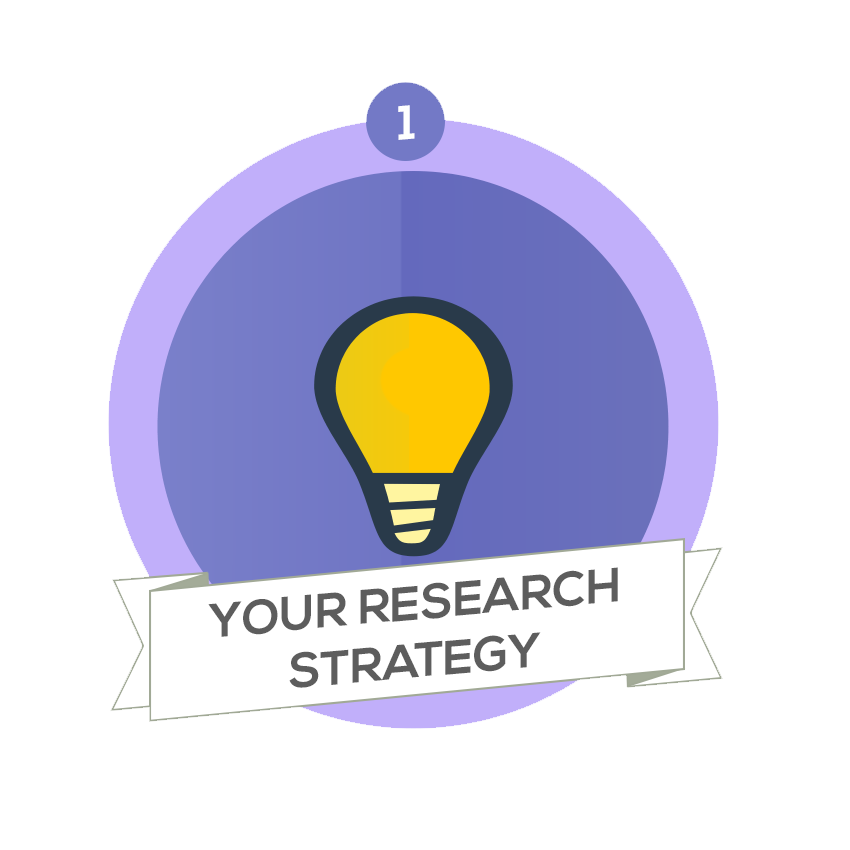 < Return to the Research Lifecycle
Getting your research up and running requires some thought as to what it is you want to achieve, what your long term plan is, i.e. what do you want to be known for in 5, 10, 20 years' time, and most importantly – how do you get started?  RDS provides support and manages a number of events and initiatives to help you along your research career path.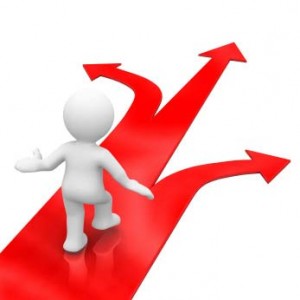 Research Strategies
All Faculties have a research strategy to enable them to meet BU's key performance indicators.  These are available to staff members here: I:\PRIME\Collaborative\Delivery Plans\2017\Final version; Delivery Plan\Faculties (RDS's delivery plan can be found here: I:\PRIME\Collaborative\Delivery Plans\2017\Final version; Delivery Plan\Professional Services\RKEO).  You should discuss with your Deputy Dean for Research what the research strategy is for your Faculty, and with your Head of Department what the research strategy is for your Department, and how you can help them achieve their deliverables.  As part of your appraisal process, you should plan what research you will undertake during the year and discuss these ideas with RDS's Funding Development Team Research Facilitators so that we can help you achieve your objectives.
Horizon Scanning
The Research Facilitators within RDS will horizon scan research funders' strategic agendas and potential future funding opportunities to ensure that BU are ready to respond to these opportunities, maximising BU's chance of success.
We will provide information on the latest news from funders' and government through blog posts, workshops and direct contact with you. We also run weekly funder briefing sessions which anyone can join. Sessions are recorded and so for those who can't make the interactive session, you can view them here.  To make sure that you are on our radar and up with the latest news, do let us know what your areas of interest are, along with your research plans.
From August 2022, all Research Facilitators will have a funder focus (moving away from Faculty-facing).
The current post titles will change to 'Research Facilitator for…':
Contacts for each post will be confirmed in June.
To find out more about strategic/delivery plans for major funders, follow these links: UKRI ; AHRC; BBSRC; EPSRC; ESRC; MRC; NERC; STFC; British Academy; Royal Society; Leverhulme; and Wellcome Trust.
Funding opportunities
To find the latest funding opportunities published on the blog, click here.

Every BU academic has a Research Professional account which delivers weekly emails detailing funding opportunities in their broad subject area. To really make the most of your Research Professional account, you should tailor it further by establishing additional alerts based on your specific area of expertise.  The RDS Funding Development Team can help you set up searches to maximise the usefulness of the opportunities sent to you.
To find the latest information on Research Professional user guides and training webinars, click here.
Research Funders' Guide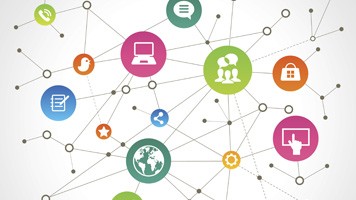 There are many ways to access information on research funding opportunities (see above).  RDS have also provided a list of external research and knowledge exchange funders, such as Research Councils, Charities, Government Depts, Overseas and the EC through Horizon Europe, which  contains links to useful areas of the funder's websites. You can keep up-to-date with the latest news and opportunities available through these links and find out what their strategic direction is and what they fund.
Ideas Cafe
Ideas cafes are bespoke workshops organised to stimulate discussion around a societal theme.  They are a great opportunity to network with other academics and local authorities to seek different views and discuss pressing issues.  If you have an idea that you would like to run a workshop on then please contact RDS to discuss how to take this forward.
RDS also organise Cafe Scientifique events to run on the first Tuesday of the month.  Click here to see the latest event to be held.  Attendance at these will show you how public engagement can shape your research ideas.  If you are interested in holding an event yourself, then please contact our Public Engagement Officer, Adam Morris, for more details.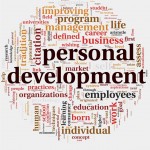 Research and Knowledge Exchange Development Framework
The R&KE development framework (RKEDF) offers a range of opportunities for BU academics to develop their skills, knowledge and capabilities in relation to research and knowledge exchange through thematic pathways.  Details of workshops, on-line support, writing retreats, funder visits, and many more activities can be found here.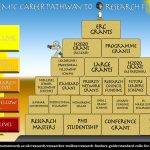 Academic Career Pathway to Research Funding
In addition to the RKEDF, the Academic Career Pathway to Research Funding identifies what type of funding you should be aiming for depending on your level of career.  This covers student, research fellow, senior research fellow, associate professor, and professor.  Each of the funding types identified link up to the training and development on offer through the RKEDF.
>Proceed to stage 2 – Developing your proposal