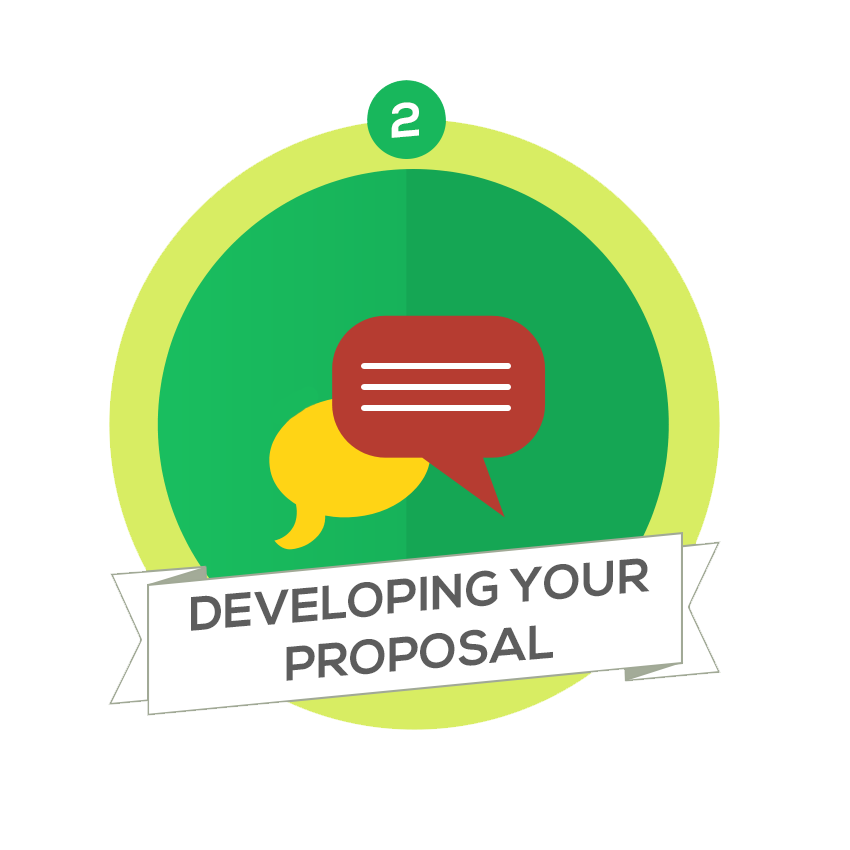 < Return to the Research Lifecycle
Support for developing your proposal for external funding is provided by the Funding Development Team in RDS.  We are a team of Research Facilitators (with funder specialism for major funders, UK, international and industrial collaboration), and Faculty-focused Funding Development Officers.  We can assist with all aspects of developing your proposal to increase your chance of success.
The RKE development framework offers a range of opportunities for BU academics  to develop their skills, knowledge and capabilities in relation to research and knowledge exchange through thematic pathways.  Details of workshops, on-line support, writing retreats, funder visits, and many more activities can be found here.
Initiative pathways include:
| | | |
| --- | --- | --- |
| ‌ | ‌Research Council funding | Research Councils are a major UK research funder.  This pathway provides information, advice and guidance about the Research Councils, including the Research Council Development Scheme (annual cohort based set of workshops to take you through the whole process of applying and peer review), how to approach the case for support, writing your impact statement and working with stakeholders. |
| ‌ | International Funding | This pathway explores international funding activities, concentrating on particular regions of the world, as highlighted via the BU Global Engagement Strategy.  It provides an introduction to EU and other international funding schemes. These include Horizon Europe, other selected international opportunities and call-specific bid writing retreats. |
| ‌ | Funding from the Academies | The national academies (the Royal Society, British Academy, Royal Academy of Engineering) are esteemed bodies of scholars (Fellowships) tasked with championing excellent science in their field. Each offers research funding, and this pathway aims to support colleagues in applications to one of these bodies. |
| ‌ | Funding from Charities | This pathway provides an introduction to applying for funding from major and smaller charities, as well as more detailed bid-writing sessions to support specific applications.  The stream includes sessions on specific funders, such as the Wellcome Trust and Leverhulme Trust and more general sessions on working with stakeholders and building partnerships. |
| ‌ | National Institute for Health Research | The National Institute for Health Research (NIHR) provides funds health and care research and helps to translate new discoveries into practical improvements for patients.  This pathway is designed to help staff considering applying to one of NIHR's funding schemes. |
| ‌ | Pre-Award at BU | The research and knowledge exchange (RKE) development framework offers a range of opportunities for academics at all career stages to develop their skills, knowledge and capabilities in relation to research and knowledge exchange. The Pre-Award pathway offers all of the starting information required by Academics and Researchers at BU to undertake research bidding. |
| ‌ | Building a Team | Building a research team, whether of academics, researchers, external stakeholders or others, is an integral aspect of undertaking research. It contributes to the career development of an academic. This pathway will offer some insights into team-building and ensuring you involve the right partners in your bid, together with some opportunities to develop multi-disciplinary teams through STEAMLabs. This pathway includes workshops and guest speakers that highlight the benefits and protocols when working with Industry as research partners. |
| ‌ | Career | We have different options available for all levels of career stages. This includes an ECR Network (contact RKEDF to join) and research leadership training at all career stages. |
| ‌ | Post Award at BU | Helping researchers with post-award processes including financial management and research data management. |
| ‌ | Returning to Academia after a break | This pathway targets those academics who may be returning to academia following a break for any reason. It will be further developed over the next 2-3 academic years. |
| ‌ | Academic Publishing | Including writing an academic paper, dealing with editors and Open Access, and the established Writing Academy. |
| ‌ | Planning for impact and communicating research | Engaging with policymakers, public engagement, social media for impact and digital communication |
| ‌ | Skills Development |  Practical sessions designed to build experience in using BU and external systems and processes, such as BRIAN, RED, BURO, Using the Library, Je-S, FlexiGrant, ECAS, IPR, Contracts and BU procedures, and Ethics. |
| | Research Excellence Framework | The Research Excellence Framework (REF) is the system for assessing the quality of research in UK HEIs. It takes place every 5-7 years with the next submission due in 2028. The REF assesses research excellence through a process of expert review, informed by indicators where appropriate. It is based on HEIs submitting evidence of their research activity and outcomes to units of assessment (UOAs) to be assessed by expert panels. This pathway provides further information on all things REF-related. |
Peer Review

All Faculties have their own peer review system in place, which is explained on the Intention to Bid Form. Check what this is with your Faculty FDO.
Successful Application Library
We have a successful application library available to all BU staff.  It is a collection of successful applications that BU staff have made to research councils, the European Union, charities, government departments and other funding sources. 
These applications have resulted in successfully funded bids and have been made available to Bournemouth University staff with the aim of assisting them with their future applications. Please be especially mindful that requirements of grant proposals and schemes may have changed since these proposals were submitted, it is essential that you always consult the latest funder guidelines for information on current requirements for applications.
To view the documents within the Application Library please click on the titles/headings within the library.
The Application Library is presently being updated with further applications however there are currently still plenty for you to view.  Please note the following usage policy: The examples are for use by Bournemouth University members of staff only and Principal Investigators have given their approval to share their applications on this basis. (Please also note: Any information that is deemed confidential in these documents has been deleted)
RDS Academic Induction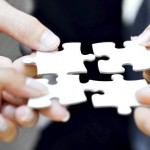 RDS provide an induction to new to BU academics and researchers.  This covers a broad range of topics, which includes but is not exclusive to: an overview of RDS; research funding opportunities; developing – research plans, networks; ethics, outputs; and how to apply for funding at BU.  The next induction will take place on 19th October 2022.  If you wish to attend then please book through the OD pages.

Bournemouth University Clinical Research Unit (BUCRU) is a model for supporting and conducting health related research in Dorset. It supports researchers in improving the quality, quantity and efficiency of research across the University and local National Health Service (NHS) Trusts. BUCRU is partly funded by the National Institute for Health Research (NIHR) Research Design Service (RDS) to provide support to researchers in developing grant applications in the area of health and social care aimed at national peer reviewed competitions.
BUCRU can provide support in the following areas: Methodology collaboration, including statistics; Patient and public involvement; Identifying and linking collaborators; Advice on writing grant applications; Mock funding panel for providing feedback; Grant application workshop; Residential Research Retreat. Please contact them for more information.
Support for developing your proposals include:

We have dedicated Research Facilitators, who are currently faculty-facing, but will change to funder-focus as of August 2022 (see below). Their focus is to identify potential funding opportunities through horizon scanning and cascade these across BU; and within their funder specialisms – provide support to researchers to develop their bids through building research teams (including external collaborators as well as inter/multi-disciplinary teams within BU) and, advising on bid content and structure to ensure a high-quality bid is submitted to external funders. Support for all other types of bids will be provided through Faculty Leadership and Research Mentors.
From August 2022, all Research Facilitators will have a funder focus, as follows. The current post titles will change to 'Research Facilitator for…':
Contacts for each post will be confirmed in June.
We also have Funding Development Officers (FDO) who will assist with all operational aspects of the pre-award process, to include checking eligibility and funder guidance, advising on timescales, costing and pricing, producing pre-award contractual documentation, institutional approval and proposal submission.  So, if you have an idea about what you want to apply for, contact your FDO and we'll kick start the process. Find out more about us here including who your FDO is for your Faculty.
Useful documents for application preparation: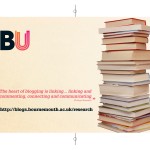 Research Blog
The research blog contains a wealth of information on writing a good proposal.  There is a research toolkit, which contains information on research ethics and tips on research council applications, such as how to write: a research/lay summary; case for support; impact statement; justification of resources; data management plan; and ethics.