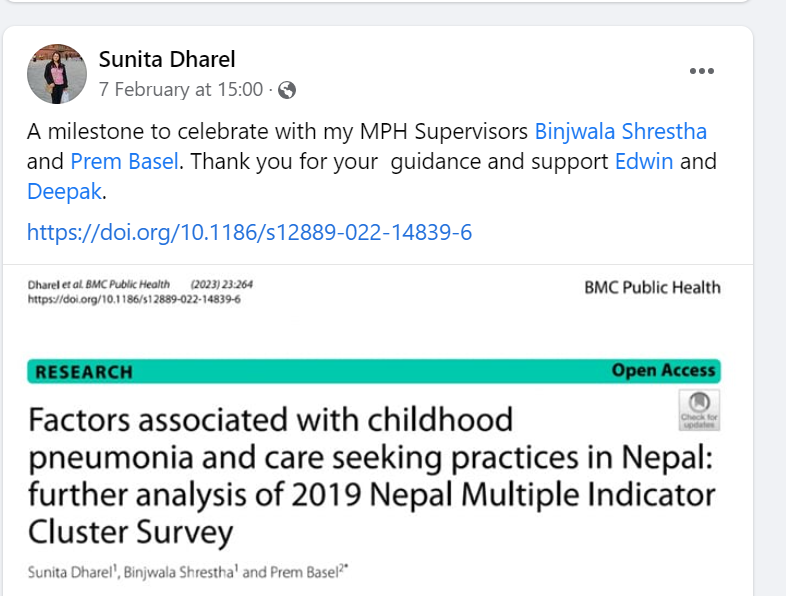 Two days ago one of the participants of our British Academy funded Academic Writing Workshops announced on Facebook that the paper, we had helped her put together, had been published in a peer-reviewed journal.  It is satisfying to see the fruits of our labours in print following two sets of three-day workshops in Kathmandu and Pokhara.  The team running the 2022 workshop comprised three Faculty of Health & Social Sciences' (FHSS) staff: Dr. Shovita Dhakal Adhikari, Dr. Pramod Regmi, and Prof. Edwin van Teijlingen, and our colleague Dr. Rashmee Rajkarnikar at Nepal's oldest and largest university (Tribhuvan University) and BU's Visiting Faculty Dr. Emma Pitchforth, who is Senior Lecturer and Senior Research Fellow in Primary Care at the University of Exeter.  Dr. Shovita Adhikari has since left Bournemouth University to become Senior Lecturer in Criminology & Sociology at London Metropolitan University.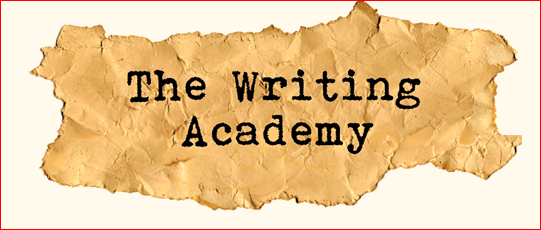 Over the years our team has published a wide range of papers on many aspects of academic writing
[1-38]
.  The authors include: Prof. Vanora Hundley
[3-5,8-9,14,16-19,21,23,28-33,36]
, Dr. Orlanda Harvey
[2,22, ]
, Dr. Pramod Regmi
[2,7,13-14,17,22,24-25 ]
, Dr. Rachel Arnold
[20]
, Dr. Alison Taylor, Dr. Nirmal Aryal
[14,24]
, Prof. Edwin van Teijlingen, PhD student Mrs. Sulochana Dhakal-Rai
[8]
all in FHSS, Prof. Ann Luce in the Media School 
[5]
and Dr. Shanti Shanker in the Department of Psychology
[6]
as well as several BU Visiting Faculty: Dr. Brijesh Sathian
[1,7-8,21,31,34]
, Dr. Shovita Dhakal Adhiikari
[24-25 ],
Dr. Preeti Mahato
[11,20, ]
, Prof. Padam Simkhada
[3-4,6,8-9,13,16-19,21,23,25-31,34 ]
, Dr. Emma Pitchforth
[11-12,37]
, Prof. Bhimsen Devkota
[12,16 ]
, Prof. Sujan Marahatta
[7]
, Dr. Bibha Simkhada
[9,14,25,27,29]
and Ms. Jillian Ireland
[8,20,22,27,31]
.
has build up capacity in academic writing and publishing in Nepal on many occasions and at many different institutions.  This grant allow us to offer a more systematic approach to capacity building in academic writing, and it build a growing number of paper published by FHSS staff on various aspects of academic writing and publishing.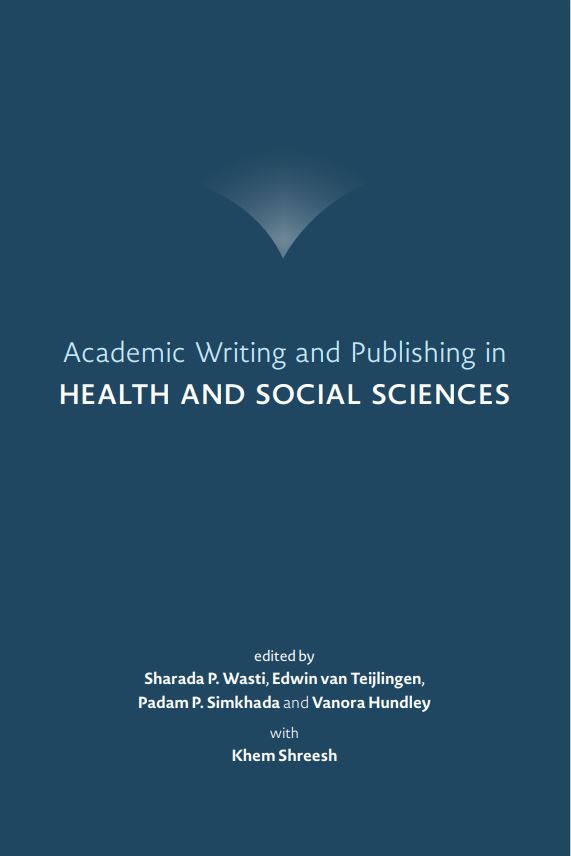 Prof. Edwin van Teijlingen
Centre for Midwifery, Maternal & Perinatal Health
References:
Sathian B, van Teijlingen E, Banerjee I, Kabir R. (2022) Guidance to applying for health research grants in the UK. Nepal J Epidemiol 12(4):1231-1234.
Harvey, O., Taylor, A., Regmi, P.R., van Teijlingen, E. (2022) Struggling to reply to reviewers: Some advice for novice researchers. Health Prospect, 21(2):19-22.
van Teijlingen, E., Hundley, V., Simkhada, P.P., Wasti, S.P. (2022) Introduction, In: Wasti, S.P., et al. (Eds.) Academic Writing and Publishing in Health & Social Sciences, Kathmandu, Nepal: Himal Books: 1-4.
Simkhada, P., van Teijlingen, E., Hundley, V., Swoveet, P. (2022) Writing an Academic Paper, In: Wasti, S.P., et al. (Eds.) Academic Writing and Publishing in Health & Social Sciences, Kathmandu, Nepal: Himal Books: 6-14.
Hundley, V., Luce, A., Simkhada, P., van Teijlingen, E. (2022) Collaborative Writing for Publication, In: Wasti, S.P., et al. (Eds.) Academic Writing and Publishing in Health & Social Sciences, Kathmandu, Nepal: Himal Books: 15-19.
van Teijlingen, E., Simkhada, P., Shanker, S. (2022) Selecting an Appropriate Journal and Submitting your Paper, In: Wasti, S.P., et al. (Eds.) Academic Writing and Publishing in Health & Social Sciences, Kathmandu, Nepal: Himal Books: 20-31.
van Teijlingen, E., Thapa, D., Marahatta, S.B., Sapkota, J.L., Regmi, P. Sathian, B. (2022) Editors and Reviewers: Roles and Responsibilities, In: Wasti, S.P., et al. (Eds.) Academic Writing and Publishing in Health & Social Sciences, Kathmandu, Nepal: Himal Books: 32-37.
van Teijlingen, E., Ireland, J., Hundley, V, Dhakal Rai, S., Simkhada, P., Sathian, B. (2022) Identifying an appropriate Title, In: Wasti, S.P., et al. (Eds.) Academic Writing and Publishing in Health & Social Sciences, Kathmandu, Nepal: Himal Books: 39-47.
Simkhada, P., van Teijlingen, E., Hundley, V., Simkhada, B, Acharya D.R. (2022) Writing an Abstract for a Scientific Conference, In: Wasti, S.P., et al. (Eds.) Academic Writing and Publishing in Health & Social Sciences, Kathmandu, Nepal: Himal Books: 48-56.
Subedi, M., van Teijlingen, E., Baniya J., Sijapati, B. (2022) Writing the Introduction and Background, In: Wasti, S.P., et al. (Eds.) Academic Writing and Publishing in Health & Social Sciences, Kathmandu, Nepal: Himal Books: 57-67.
van Teijlingen, E., Pitchforth, E., Keenan Forrest, K., Mahato, P. (2022) Writing a Qualitative Paper, In: Wasti, S.P., et al. (Eds.) Academic Writing and Publishing in Health & Social Sciences, Kathmandu, Nepal: Himal Books: 88-97.
Wasti, S.P, Devkota, B., Bhatta, D.N., Pitchforth, E., van Teijlingen, E. (2022) Writing the Introduction and Background, In: Wasti, S.P., et al. (Eds.) Academic Writing and Publishing in Health & Social Sciences, Kathmandu, Nepal: Himal Books: 112-120.
Regmi, P., van Teijlingen, E., Simkhada, P. (2022) Writing up the Discussion, Conclusion and Recommendations, In: Wasti, S.P., et al. (Eds.) Academic Writing and Publishing in Health & Social Sciences, Kathmandu, Nepal: Himal Books: 121-129
Aryal, N., Regmi, P.R., Simkhada, B., Subedi, M., van Teijlingen, E., Wasti, S.P., Hundley, V, Khatri, R. (2022) Being Ethical in Writing and Publishing, In: Wasti, S.P., et al. (Eds.) Academic Writing and Publishing in Health & Social Sciences, Kathmandu, Nepal: Himal Books: 153-161.
van Teijlingen, E., Venter, K. (2022) Writing a Book Review, In: Wasti, S.P., et al. (Eds.) Academic Writing and Publishing in Health & Social Sciences, Kathmandu, Nepal: Himal Books: 162-167.
Devkota, B., Simkhada, P., van Teijlingen, E., Hundley, V, Wasti, S.P. (2022) Writing a Research Proposal, In: Wasti, S.P., et al. (Eds.) Academic Writing and Publishing in Health & Social Sciences, Kathmandu, Nepal: Himal Books: 168-175.
Wasti, S.P. Regmi, P.R., Simkhada, P., van Teijlingen, E., Hundley, V. (2022) Writing a PhD Proposal, In: Wasti, S.P., et al. (Eds.) Academic Writing and Publishing in Health & Social Sciences, Kathmandu, Nepal: Himal Books: 176-183.
Hundley, V., Simkhada, P., van Teijlingen, E. (2022) Converting your Master's or Doctoral Thesis into an Academic Paper for Publication, In: Wasti, S.P., et al. (Eds.) Academic Writing and Publishing in Health & Social Sciences, Kathmandu, Nepal: Himal Books: 184-189.
van Teijlingen, E., Hundley, V., Simkhada, P., Acharya, J., Silwal, R.C., Wasti, S.P. (2022) Academic Writing: Final Thoughts, In: Wasti, S.P., et al. (Eds.) Academic Writing and Publishing in Health & Social Sciences, Kathmandu, Nepal: Himal Books: 201-20
Arnold, R., Ireland, J., Mahato, P., van Teijlingen, E. (2022) Writing and publishing a reflective paper: Three case studies, Welhams Acad J 1(1): 4-11.
van Teijlingen, E., Hundley, V, Sathian, B., Simkhada, P., Robinson, J., Banerjee, I. (2022) The Art of the Editorial Nepal J Epidemiol, 12(1): 1135–38.
Harvey, O., van Teijlingen, A., Regmi, P.R., Ireland, J., Rijal, A., van Teijlingen, E.R. (2022) Co-authors, colleagues, and contributors: Complexities in collaboration and sharing lessons on academic writing Health Prospect 21(1):1-3.
Wasti, S.P., van Teijlingen, E., Simkhada, P., Hundley, V. with Shreesh, K. (2022) Writing and Publishing Academic Work, Kathmandu, Nepal: Himal Books
van Teijlingen, E.R., Dhakal Adhikari, S., Regmi, P.R., van Teijlingen, A., Aryal, N., Panday, S. (2021). Publishing, identifiers & metrics: Playing the numbers game. Health Prospect, 20(1). https://doi.org/10.3126/hprospect.v20i1.37391
Adhikari, S. D., van Teijlingen, E. R., Regmi, P. R., Mahato, P., Simkhada, B., & Simkhada, P. P. (2020). The Presentation of Academic Self in The Digital Age: The Role of Electronic Databases. Int J Soc Sci Management, 7(1), 38-41. https://doi.org/10.3126/ijssm.v7i1.27405
van Teijlingen, E, Simkhada, PP, Rizyal A (2012) Submitting a paper to an academic peer-reviewed journal, where to start? (Guest Editorial) Health Renaissance 10(1): 1-4.
van Teijlingen, E, Simkhada. PP, Simkhada, B, Ireland J. (2012) The long & winding road to publication, Nepal J Epidemiol 2(4): 213-215 http://nepjol.info/index.php/NJE/article/view/7093/6388
Hundley, V, van Teijlingen, E, Simkhada, P (2013) Academic authorship: who, why and in what order? Health Renaissance 11(2):98-101 www.healthrenaissance.org.np/uploads/Download/vol-11-2/Page_99_101_Editorial.pdf
Simkhada, P., van Teijlingen E., Hundley, V., Simkhada, BD. (2013) Writing an Abstract for a Scientific Conference, Kathmandu Univ Med J 11(3): 262-65. http://www.kumj.com.np/issue/43/262-265.pdf
Simkhada P, van Teijlingen E, Hundley V. (2013) Writing an academic paper for publication, Health Renaissance 11(1):1-5. www.healthrenaissance.org.np/uploads/Pp_1_5_Guest_Editorial.pdf
van Teijlingen, E., Ireland, J., Hundley, V., Simkhada, P., Sathian, B. (2014) Finding the right title for your article: Advice for academic authors, Nepal J Epidemiol 4(1): 344-347.
van Teijlingen E., Hundley, V., Bick, D. (2014) Who should be an author on your academic paper? Midwifery 30: 385-386.
Hall, J., Hundley, V., van Teijlingen, E. (2015) The journal editor: friend or foe? Women & Birth 28(2): e26-e29.
Sathian, B., Simkhada, P., van Teijlingen, E., Roy, B, Banerjee, I. (2016) Grant writing for innovative medical research: Time to rethink. Med Sci 4(3):332-33.
Pradhan, AK, van Teijlingen, ER. (2017) Predatory publishing: a great concern for authors, Med Sci 5(4): 43.
van Teijlingen, E, Hundley, V. (2002) Getting your paper to the right journal: a case study of an academic paper, J Advanced Nurs 37(6): 506-11.
Pitchforth, E, Porter M, Teijlingen van E, Keenan Forrest, K. (2005) Writing up & presenting qualitative research in family planning & reproductive health care, J Fam Plann Reprod Health Care 31(2): 132-135.
van Teijlingen, E (2004), Why I can't get any academic writing done, Medical Sociol News 30(3): 62-63. britsoc.co.uk/media/26334/MSN_Nov_2004.pdf