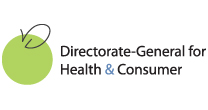 The Executive Agency for Health and Consumers (EAHC) has issued calls for proposals, based upon the Directorate for Public Health and Consumers (DG Sanco) Work Programme for 2012. This Programme supports the European Innovation Partnership on Active and Healthy Ageing, and the calls cover a wide area of public health issues. The deadline for these proposals is 09.03.12. Funds are available for projects, conferences, operating grants and joint actions, available through calls under the following headings:
3.1.1. Protect citizens against health threats – Develop risk management capacity and procedures, improve preparedness and planning for health emergencies;
3.1.2. Protect citizens against health threats – Develop strategies and mechanisms for preventing, exchanging information on and responding to health threats from communicable and non-communicable diseases and health threats from physical, chemical or biological sources, including deliberate release acts;
3.1.3. Improve citizens' safety – Scientific advice;
3.1.4. Improve citizens' safety – Safety and quality of organs and substances of human origin, blood, and blood derivatives;
3.2.1. Increasing healthy life years and promoting healthy ageing;
3.2.2. Identifying the causes of, addressing and reducing health inequalities within and between Member States in order to contribute to prosperity and cohesion; supporting co-operation on issues of cross-border care and patient and health professional mobility;
3.2.3. Addressing health determinants to promote and improve physical and mental health and taking action on key factors such as nutrition and physical activity, and on addiction-related determinants such as tobacco and alcohol;
3.2.4. Prevention of major and rare diseases;
3.3.1. European Health Information System;
3.3.2. Dissemination, analysis and application of health information; provision of information to citizens, stakeholders and policy makers; and
3.3.3. Analysis and reporting.
Take a look at the DG Sanco web page for more information on the calls.
There is also an Information Day in Brussels on 11.01.12 where you will be offered the opportunity to clarify queries concerning the administrative procedure and the technical contents of the call, as well as network with others in the same field. The deadline for registration for this event is 09.01.12 January 2012 but don't worry if you can't make it as the Infoday will also be web-streamed, and the link to this will be available on the EAHC website in advance.