Congratulations to Prof. Sara Ashencaen Crabtree on the publication of her new Routledge research monograph, Women of Faith and the Quest for Spiritual Authenticity [1].    This new book is based on 59 interviews with women in Malaysia and the UK concerning their experiences, beliefs and practices across the faiths of Buddhism, Hinduism, Christianity, Islam, Judaism and diverse Pagan pathways. These accounts are often very personal and detailed in referring to both the micro (individual) and the macro (social) in terms of how faith and gender are negotiated in multicultural societies that struggle with the politics of diversity.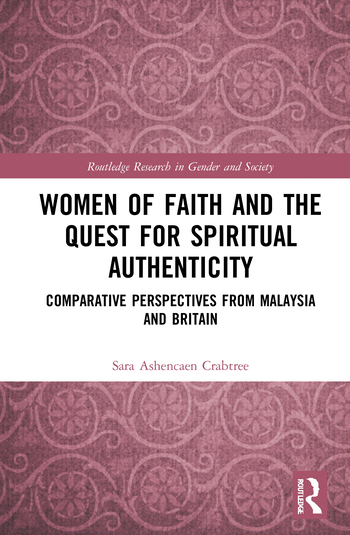 This is an ecumenical and entertaining ethnography where women's narratives and life stories ground faith as embodied, personal, painful, vibrant, diverse, illuminating and shared. This book will of interest not only to academics and students of the sociology of religion, feminist and gender studies, politics, political science, ethnicity and Southeast Asian studies, but is equally accessible to the general reader broadly interested in faith and feminism.  Sara says that she road-tested some of these Sociology of Religion ideas in the classroom at Bournemouth University and she found that social science students really related to it in their discussions.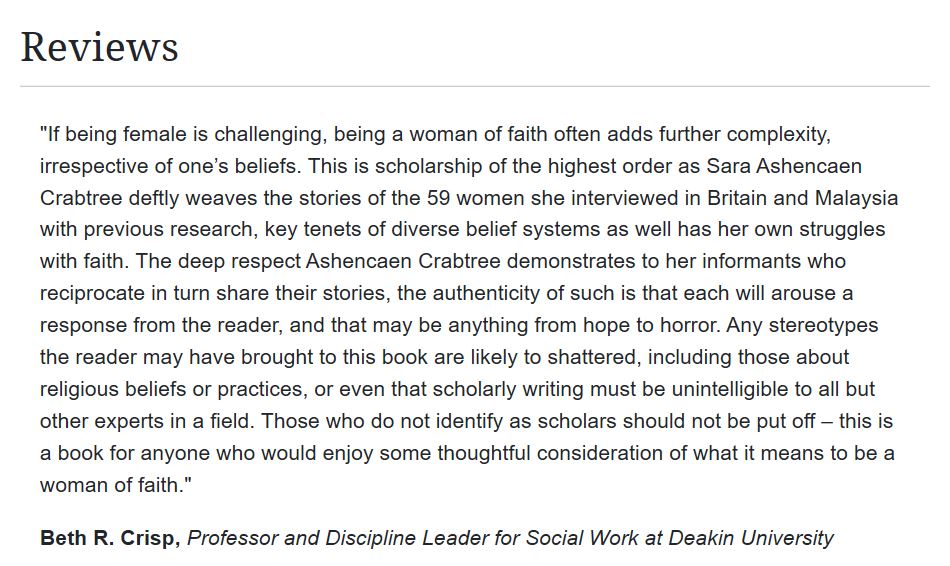 I have taken the liberty to reproduce one of the reviews written for the publisher's website by Prof. Crisp from Deakin University in Australia.
Congratulations!
Prof. Edwin van Teijlingen
CMMPH
Reference:
Ashencaen Crabtree S (2021) Women of Faith and the Quest for Spiritual Authenticity: Comparative Perspectives from Malaysia and Britain, London: Routledge.