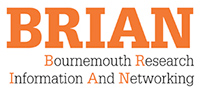 The BU REF Mock Exercise 2020 has just been launched on BRIAN.
Please select up to 5 of your research outputs for inclusion in the exercise by 8th March. Instructions on how to do this would have been disseminated to you via email.
Selected outputs should:
Embody original research. For the purposes of the REF, research is defined as a process of investigation leading to new insights, effectively shared. See Guidance on Submissions – Annex C, p.90;
Have been published after 1 January 2014;
Have been accepted for publication as a minimum and due to be published before 31 December 2020.
In some cases, additional supporting information will be needed to accompany your submission. Supporting information can be supplied either via the relevant textbox in BRIAN or, if preferred, uploaded as an attachment to your output, e.g. Word document or PDF. UOA-specific details of the REF requirements for supporting information are included in the guidance attached. See also Panel Criteria and Working Methods, Annex B, pp.90-92 and the related sections indicated.
For information on the REF2021 Submission process at Bournemouth University, please refer to the REF 2021 Code of Practice.
If you have queries about selecting outputs please feel free to contact ref@bournemouth.ac.uk (especially if it is a technical/BRIAN query) or a member of the UOA team who will be happy to help.