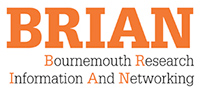 Just a reminder that BRIAN will be unavailable to users today and tomorrow, Monday, 2nd August and Tuesday, 3rd August for a scheduled upgrade.
If you need any help using the new system or if you encounter any problems after the upgrade, please do send an email to BRIAN@bournemouth.ac.uk and a member of staff will be able to assist you.
In the meantime, if you do have general queries relating to the upgrade, please get in touch with BRIAN@bournemouth.ac.uk
Further information will be available once BRIAN is up and running again following the scheduled upgrade.