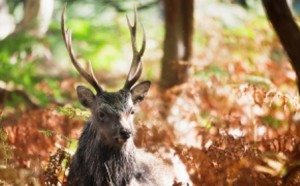 The Wessex Conservation Forum aims to bring together representatives from NGOs, Universities and Government bodies for a free one day conference discussing 'Biodiversity, Ecosystem Services & the Green Economy' in the Wessex region. The services which nature provides us with, such as clean water, clean air, fertile soil and food, are not only crucial for the well-being of human-kind, they also represent an astronomical value. It has been estimated by economists that the loss of biodiversity was costing the EU €450 billion annually, equal to 3% of GDP. Hence, halting the loss of biodiversity and ecosystem services is now a UK and EU priority for 2020.
Confirmed speakers  include representatives from  a variety of organisations and are listed below.
To book: This event is popular and places are limited. Click here to find out more information and register for your free place.