On the second day to Christmas, my RKEO friend gave to me, 2 new FDT members.
Welcome to Theresa McManus, Funding Development Coordinator, and Ainar Blaudums, Research Facilitator – International.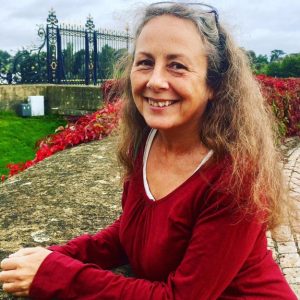 Theresa provides support to the University-wide Research and Knowledge Exchange Development Framework, (RKEDF), which incorporates a suite of pathways providing developmental support to academics at every stage of their careers.
Theresa specifically provides support to the Research Facilitators, the Funding Development Manager, and the Research and Knowledge Exchange Development Framework Facilitator within RKEO.
Theresa enjoys being efficient, proactive and having a variety of different activities to work on. She is a sustainability champion, cycles to work and is a keen environmentalist and gardener.
Ainar works across all faculties Tuesday to Friday as a single point of contact for bids and proposals to international funders. Within the Funding Development Team, the aim of his work is to contribute towards the growth of EU and international research activity across the University. Ainar's responsibilities include scanning strategic agendas of EU and international research funders, supporting principal investigators in strengthening their applications, ensuring the proposal meets the funder's strategic aims and supporting the FD Officers with his expertise of EU and international funding.
For more than a decade, Ainar has been involved in both pre- and post-award activities related to EU and international funding. His strengths are extensive experience of working for government, academia and industry, collaborating internationally and across different disciplines.
Ainar enjoys travelling overseas, gardening and appreciates all the nice and simple things that life provides.