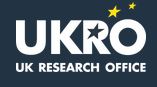 The UK Research Office (UKRO) is the European office of the UK Research Councils. It delivers a subscription-based advisory service for research organisations (in the main UK HEIs) and provides National Contact Point services on behalf of the UK Government. UKRO's mission is to maximise UK engagement in EU-funded research, innovation and higher education activities. One way UKRO supports this mission is through the annual conference.
The slides are publicly available via the UKRO website. To access further subscriber-only information, including events notifications and news, BU staff members can register today!
The 2016  UKRO Annual Conference took place at Glasgow ​Caledonian University in Glasgow on Thursday 30th June and Friday 1st July 2016.​​ Please follow the links below to access slides and other information from the event:
Presentations:
Thursday 30 June 2016
Opening plenary session
Horizon 2020: Are We On the Path to Success?​
Mr Wolfgang Burtscher (DG RTD, Deputy Director General)
European Research Council: An Update and Future Directions​
Mr Theodore Papazoglou (ERCEA, Head of Unit, Support to the ERC Scientific Council)
Parallel sessions 1
A) Horizon 2020 Health Challenge: Zika, Ebola & Antimicrobial Resistance
Ms Line Matthiessen (DG RTD, Head of Unit, Fighting Infectious Diseases and Advancing Public Health)
B) Being Ethics Ready and Compliant
Ms Maria Filipa Ferraz De Oliveira (ERCEA, Head of Ethics Sector)
C) Horizon 2020 Funding for Research into Migration and Mobility​
Ms Elisabeth Lipiatou (DG RTD, Head of Unit, Open and Inclusive Societies)
Parallel sessions 2
A) Marie Skl​odowska-Curie Actions Reporting: IT's That Time of the Year Again…
Ms Cathy Souto Enriques (REA, MSCA Project Advisor)
B) Funding Research for a Secure Society
​Mr Graham Willmott (DG HOME, Head of Unit, Innovation and Industry Security)​
Friday 1 July 2016
Open Innovation: The Future of EU Innovation Funding? Ideas for Creating a European Innovation Council
Ms Sophie Laurie (NERC, Associate Director of Innovation and Translation)​
Mr Matthew King (DG RTD, Head of Unit Open Innovation)​​
Parallel sessions 3
A) Open to the World: Co-Funded Calls and How it Works in Practice
Mr Diego Sammaritano (DG RTD, Policy Officer, R&I Cooperation with China)
B) Open Science: Opening Up Scientific Information in Horizon 2020
Ms Joy Davidson (Collaborative Research & Services Provision Manager, University of Glasgow)
Parallel sessions 4
ELO Profiles for the Future of EU Funding
Ms Angela Noble (University of Edinburgh, Manager – Europe)
Ms Philippa Shelton (University of the West of England, Bristol, Senior Research Business Development Manager)
Ms Kimberly Cornfield (UCL, Head of EU Proposal Management)​
Managing Intellectual Property in Horizon 2020​
Mr Jakub Ramocki (EU IPR Helpdesk, Intellectual Property Advisor)
If you would like to discuss potential EU funding activity, please contact Emily Cieciura, RKEO's Research Facilitator: EU & International. To see related articles, just search for 'UKRO' on the BU Research blog.