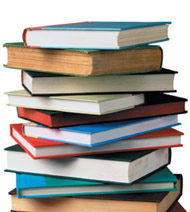 Three new guides are available to assist BU colleagues with initiating and managing Research and Knowledge Exchange (RKE) projects. The guides are downloadable from the below links by BU Staff, or from policy documents section of the BU Staff Intranet.
This guide is intended to constitute pragmatic advice in shaping costs for research and knowledge exchange proposals. The guide provides some outline details on terminologies and concepts used in designing research projects at a UK university. Frequently occurring costs are listed as reminders of items that each Principal Investigator (PI) would be likely to require against type of Research and Knowledge Exchange activity. Examples of sample costs and the expectations on designing sustainable research projects are set out in the appendices against each activity type.
The intention of this guide is to help shape best practice for a sustainable research environment at BU. The intended audience is Principal Investigators (PI), staff in RDS who are responsible for supporting academics to design or manage projects, and RKE leaders overseeing a portfolio of projects at BU (such as Executive Deans, heads of RKE Centres, Institutes etc.).
This guide is intended to assist you through the application stage when you intend to lead on an RKE project. The details of the process may vary between funding bodies, but the basic principles are likely to be very similar.
Helpful advice, and a pro forma table, are available to assist with ensuring the integrity of any collaborative relationships.
If you would like to discuss how to make the best use of these guides, please contact Ehren Milner (emilner@bournemouth.ac.uk).