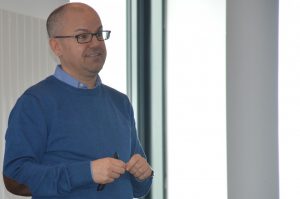 Students and staff attended 14:Live in the Student Centre, on Tuesday afternoon to hear from Dr Miguel Moital about FoMO.
FoMO is a fairly new area of research which looks into the psychology behind the 'Fear of Missing Out'.
With the upcoming festival season, the session looked at FoMO in relation to festivals and marketing tactics used to convince consumers to attend.
Much of the research has been conducted by events management undergraduate students Ellie Taylor and Helena Jarman who previously worked on the topic as part of their dissertation.
Ellie was the pioneer conducting the first dissertation on the topic, whilst Helena worked with Dr Miguel Moital during June-July 2016 as a Student Research Assistant. Helena collated and organised material around FoMO in events leading up to the organisation of a workshop for local event professionals. The students created and provided a large amount of material for 14:Live.
The fear of missing out is a psychological fear that comes from a heightened sensation that everyone but us appears to be having more fun. Social media can often make us feel as though we're missing out on socially driven events and experiences, because of posts from friends, family or even strangers.
FoMO appeals are often used by marketers to sell an event or product to consumers. Marketers often use specific communication tactics which play on someone's emotions. This can include using 'highlights videos' and using techniques such as '75%' sold out. This then encourages you to book early or attend at the risk of 'missing out' on the event.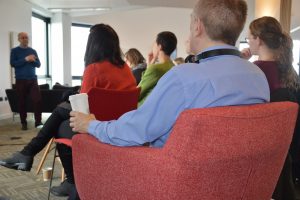 Dr Moital commented "We looked at the types of emotions felt when experiencing FoMO, what it is people miss out on, how people may behave when they feel FOMO, the types of communication tactics that can be used when designing FoMO event marketing appeals, and what strategies can individuals reduce the levels of FOMO,"
"The session was very interactive and it was great to see a mix of colleagues from faculties and professional services, as well as a number of very engaged students."
If you'd like to hear more about FoMO please contact Dr Miguel Moital.
14:Live is monthly lunchtime session, that discusses the different areas of research being undertaken here at BU. If you'd like to hear more about 14:Live please contact Hannah Jones.