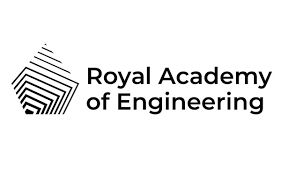 Apply now for funding from between £3,000 to £30,000.
From building prototype rovers to explore the surface of Mars, to learning how robotics can be used to explore and observe the environment, Ingenious projects transform imaginative ideas into inspiring public engagement activities.
The Ingenious awards programme aims to:
Inspire creative public engagement with engineering projects
Empower engineers to share their stories, passion and expertise with wider audiences and develop their communication and engagement skills
Raise awareness of the diversity, nature and impact of engineering among people of all ages and backgrounds
Provide opportunities for engineers to engage with members of the public from groups currently underrepresented in engineering
The Royal Academy of Engineering prioritise projects that reach diverse and underrepresented audiences including communities in the top 20% most deprived neighbourhoods in the UK. This could be in formal educational settings or informal settings such as museums, libraries, community centres, Girl Guides and STEM clubs.
Proposals are welcome from engineers, universities, science and engineering communicators, colleges and schools.
Previously unsuccessful applications are welcome, providing the submission has been modified based on feedback received.  New ideas also welcome from previously successful applicants.
The closing date for applications is Wednesday 8 September 2021.
For more information on how to apply, please visit the website where you can find FAQs and Essential Guidance Notes for the scheme.
To speak to someone in the Royal Academy of Engineering team, please contact engagement@raeng.org.uk
If you would like advice on planning or submitting your application, or to discuss ideas, please contact Adam Morris, BU Engagement Officer publicengagement@bournemouth.ac.uk