Thursday, 13 June 2013 from 18:00 to 20:00 at BU Executive Business Centre EB701/EB708 Lansdowne Campus
The panellists for the RERT public engagement event and programme are now confirmed as below.
Event Lead: Dr Zulfiqar Khan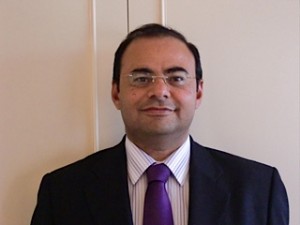 Dr Zulfiqar Khan is leading Sustainable Design Research Centre (SDRC) as Director. He has interests in nano-materials/tech, tribology, durability of interacting systems through surface engineering, corrosion, corrosion simulation and modelling, design and development of mechanical current turbines and alternative energy technologies. SDRC has developed a significant portfolio of research (fully funded/match funded research projects), education (UG Design Engineering live projects) and professional practice (joint collaborative industrial projects, engagement with professional institutions/forums) within Renewable Energy & Renewable Technology.
Panel Host: Professor Mark Hadfield
Deputy Dean Research, Enterprise & Internationalisation
School of Design, Engineering & Computing

Professor Mark Hadfield has been the Deputy Dean REI for almost five years and a Professor at Bournemouth for ten years. During the last five years he has led research within the School which includes Computing, Psychology and Engineering at a period of changing academic emphasis. He joined Bournemouth University in 1997 as a Senior Lecturer teaching Materials and Manufacture and also started an MSc programme in the area of sustainable product design. During this period he has received grants from the Engineering and Physical Sciences Research Council, The Royal Academy of Engineering, international research centres, charities and industry.
Panel Member: Dr Janet Dickinson
Senior Lecturer School of Tourism
Dr Janet Dickinson is Senior Lecturer in the School of Tourism. She is a geographer with an interest in travel and transport practices. Her work has focused on leisure and tourism travel and has explored the concept of 'slow travel'.
Her current EPSRC funded research project, 6th Sense Transport (www.sixthsensetransport.com), focuses on the use of mobile media to facilitate more fluid and collaborative travel among communities of users to reduce the carbon footprint of travel.
Panel Member: Dr Nigel Garland
Senior Lecturer in Sustainable Technology
School of Design Engineering and Computing

A member of the Sustainable Design Research Centre, Nigel's areas of interest include tribology and sustainable system design. He has developed new technical models in the area beyond the "eco-design" philosophies of environmental and economic impacts to focus upon the long term success of projects through social usefulness and effective resource utilisation.
Panel Member: Paul Cooling
Paul Cooling BSc(Hons) DMS IEng MIET PBEA NDEA RN
Borough of Poole Carbon Reduction Manager

Paul is the Council's Carbon Reduction Manager and since 2008 has successfully led the Borough of Poole's carbon management programme to reduce the Council's carbon emissions from building and operations by 25% over a 5 year period. Through the development and implementation of carbon saving projects such as voltage optimisation, biomass boiler, electric Pool(e) cars and part-night street lighting, savings of some 900 t/CO2 and £280,000 have been realised. Paul's role has expanded to reducing the Borough of Poole's carbon emissions and in 2012 the Council signed up to the European Covenant of Mayors, pledging to reduce the Boroughs' emissions in excess of 20% by 2020 through partnership working with local business' and the community. Through this role and as a Director of Poole Tidal Energy Partnership, Paul has co-managed course placements for approximately 30 students from Bournemouth University Business School, Applied Sciences and Design Engineering Computing.
Panel Member: Richard Cherry
Richard Cherry, BSc (Hons), CEng, MICE, MCIWEM, MIHT
Managing Director Vergas

Richard Cherry, graduating in 1967 and a Chartered Civil Engineer since 1972, has worked in the field of anaerobic digestion, and in particular in the engineering of installations to contain and control biogas derived therefrom, since 1987. He has been a Director, and latterly Managing Director and co-owner, of various companies since then, either designing, building and commissioning anaerobic digestion plants, mainly for Water Companies and Water Utilities, treating wastewater sludges; or designing and manufacturing double-membrane biogas containment systems.
Richard sits on the Wastewater Panel of the Chartered Institution of Water and Environmental Management, and has a particular interest in the value and use of biogas in the generation of energy.
 Programme:
18:00 Arrival, Registration, Finger Buffet and Informal Networking
18:30 RERT activities within BU and Beyond – Dr Zulfiqar Khan
18:45 Introduction of Q&A Panel – Dr Zulfiqar Khan
18:45 Q&A Panel take questions from floor – Professor Mark Hadfield (Host)
19:40 Coffee/Tea and Networking
20:00 Close
For further info and how to book for the event please visit following links