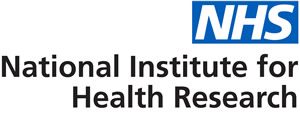 There is an increasing emphasis on the need for researchers and sponsors to publish, and disseminate, the results of the clinical studies that they conduct. Timely disclosure of results is important ethically, morally, in the interests of research integrity and from a waste reduction perspective.
Dissemination of results, whether favourable or not, also achieves transparency – increasingly important from the perspective of the recent introduction of the GDPR.
The National Institute for Health Research (NIHR) have signed-up to the WHO's joint statement on public disclosure of results from clinical trials. The policy sets out the expectations and support on offer in order for research communities to comply. The draft policy is available to read, with a quick survey open until 21st September, for you to have your say.
BU has access to the ClinicalTrials.gov system – get in touch for access and for the opportunity to register your study and results in the public domain.