For me last academic year (2015-16) was amazing in terms of fantastic things I have been working on with UG and PG students. One of these projects was study on Slacktivists' behaviour – study initiated and conducted by brilliant BA (Hons) Business Studies with Marketing student (about to graduate), Freya Samuelson-Cramp.
Results of Freya's study have been extensively shared with external audiences, i.e. at 'Parallel worlds: real life vs digital personalities' BU Festival of Learning event organised in partnership with Barclays Digital Eagle Labs and at 'Digital Planet and its People' BU Global Festival of Learning in Sias Internationa, China. 'Slacktivism' is a term that combines the words "slacker" and "activism", it is most commonly associated with actions like signing online petitions, copying social network statuses or changing a profile photo in aid of a cause. Freya's study, under my supervision, haa examined how slacktivists are behaving when it comes to charity-related content and what personality traits as well influencing factors drive slacktivist behaviour.
This topic in actual fact deserves recognition in other contexts of studies as slacktivism is a norm behaviour in online, social media, context and is exercised in relation to any type of social media content.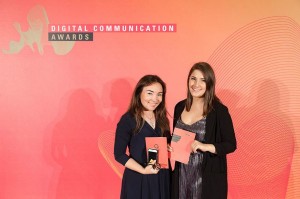 However, the reason for this post was primarily to communicate latest recognition and progress events that both Freya and I were part of.
Firstly, Freya's final year research project was shorlisted for the 'Best Bachelor' thesis category at the Digital Communications Awards (DCA) 2016. The DCAs exclusively honour achievements in the field of digital communication throughout Europe and welcomes practitioners from various industries! It is prestigious event judged and attended by world-known pioneers in the field of digital communications. Freya has defended her work and was praised for rigorous methodological approach as well as topic that has interest and relevance to all businesses involved in use of social media channels.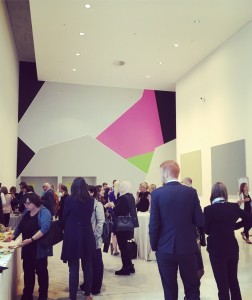 Secondly, on 6-7 October 2016 I have presented joint conference paper titled 'Helping the world one 'like' at a time – The rise of the Slacktivist' at the 5th International CSR Conference which took place in Bocconi University, Milan – fantastic conference, organised and chaired by BU academic Dr Georgiana Grigore. Once again, the paper has received enormous interest with follow-up controversial discussions around the notion of slacktivism and we are now working on submission of full paper as the book chapter.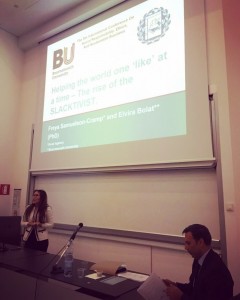 Freya now works as account executive at Good Agency and about to graduate with First-class honours degree. In contradiction to all stories of UG student-academic collaborations, which end at the graduation point, I and Freya are planning to continue working together on understanding further what constitutes stacktivism behaviour. Apart from that we invite to Digital Me photo gallery event, part of the ESRC Festival of Social Science, which takes place on 5th November at the Sovereign Shopping Center.
Finally, hope this positive story can inspire you to co-create with students. We also would love to thank CEL for funding the project through Co-creation fund, GlobalBU team, Department of Marketing (Faculty of Management) and Department of Leadership, Strategy and Organisational Behaviour (Faculty of Management) for ongoing support in conducting research and disseminating results of our study.
Any questions about our story, mentioned conference paper or Digital Me event, email at ebolat@bournemouth.ac.uk