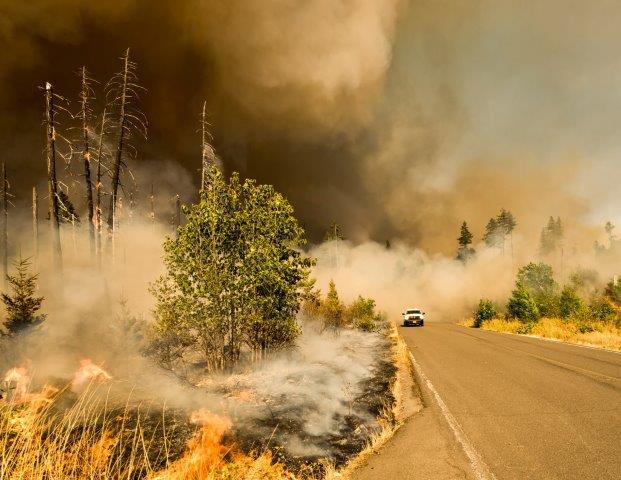 At Café Scientifique, you can explore the latest ideas in science and technology in a relaxed online setting. Enjoy listening to a short talk before engaging in debate and discussion with our guest speaker and audience.
We'll be joined by Dr Marin Cvitanovic on Tuesday 7 December from 7.00pm until 8.30pm.
Wildfires and Us
Every year wildfires engulf 3.4 million square kilometres of Earth's surface – approximately the size of India. These fires have massive economic, social and environmental impacts and, due to climate change, are expected to increase in the future. However, wildfires are also a naturally occurring global phenomenon that many ecosystems depend on.
Join us to discover how scientific research at Bournemouth University could fill in some of the gaps in this complicated relationship between humans and wildfires.
Attendance is free but booking is required