Being Human is the UK's national festival of the humanities, a celebration of humanities research through public engagement. Led by the School of Advanced Study at the University of London, the UK's national centre for the pursuit, support and promotion of research in the humanities. The festival works in partnership with the Arts and Humanities Research Council and the British Academy to support humanities public engagement across the UK.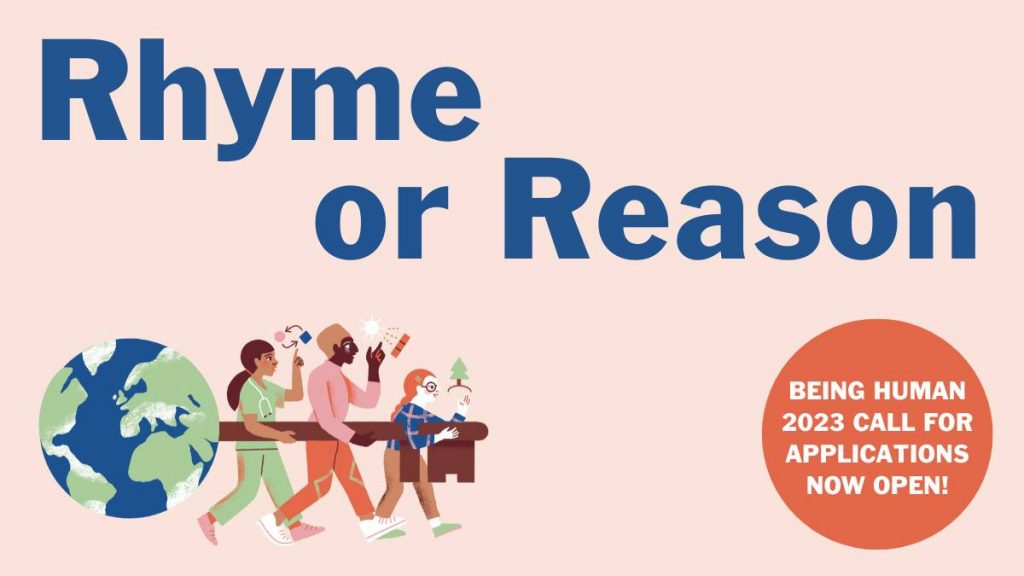 About the festival
Each November, Being Human Festival presents hundreds of free events across the UK and beyond. Festival events aim to celebrate and demonstrate the ways in which the humanities inspire and enrich our everyday lives, help us to understand ourselves, our relationships with others, and the challenges we face in a changing world
The festival aims to:
demonstrate the value and relevance of humanities research to society in the UK and globally;
encourage, support and create opportunities for researchers to engage with non-specialist audiences;
embed and join together public engagement activities in the humanities across the higher education sector.