The Research & Knowledge Exchange Office (R&KEO) was established in September 2011 with the remit of supporting all research and knowledge exchange activity at BU.
The R&KEO is comprised of four R&KE units which report directly to the Pro Vice-Chancellor (Research, Enterprise & Internationalisation) Professor Matthew Bennett. Administrative support for the R&KEO is based in RKE Development and Operations working in support of all the different teams.
You can access a structure diagram of the R&KEO here: R&KEO structure diagram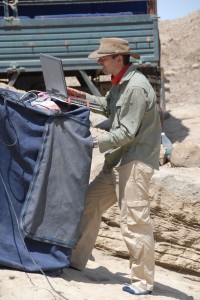 Prof Matthew Bennett
Pro Vice-Chancellor (Research, Enterprise & Internationalisation)
mbennett@bournemouth.ac.uk
(01202) 965868
I am Pro Vice-Chancellor for Research, Enterprise & Internationalisation at Bournemouth University, before that I was Dean of the School of Applied Sciences, but in truth I like to think of myself as first and foremost a researcher.  I trained as a geographer in London in the mid 1980s and did my doctoral research in glacial geology at Edinburgh.  My first love is glacial geology reconstructing ice age landscape using modern glacial analogues derived from research in the high arctic.  In fact I spent the first ten years of my career devoted to this pursuit, but have in the last ten years moved into a very different research line focused on the evolution of human gait.  In 2009 I was part of a team that discovered the second oldest human footprint site situated in northern Kenya.  My passion for research and specifically all aspects of the natural world was inspired by a youth spent on the mountains and hills of North Wales.   In terms of my spare time I like to spend as much time as possible in the mountains and have recently taken up painting.
Contact details for the four R&KEO teams can be found on the following pages: