Telling a story of research through photography
The 'photo of the week' is a weekly series featuring photographs taken by BU academics and students for our Research Photography Competition which took place earlier this year.
These provide a snapshot into some of the incredible research taking place across the BU community. 
This week's photo of the week was taken by Jayne Caudwell & Carly Stewart and is titled;
'Safe swim: Supporting physical activity and well being for transgender young people'
This qualitative research project involves a local Bournemouth-based transgender group. It focuses on their swim-related activities to explore the benefits of water-based physical activity. Statistics demonstrate that LGBT+ have higher levels of anxiety, depression, and suicidal feelings as a consequence of feeling isolated, and experiences of rejection and bullying. Transphobia and public scrutiny of transgender bodies negatively impacts the daily lives of transgender and gender non-conforming individuals. There is evidence that swimming as a form of physical activity can enhance subjective well being. However, the places of sport and physical activity, specifically swimming pools are not always welcoming to transgender and gender non-conforming participants. Currently, the group privately hires a local pool and by invitation the researchers (Caudwell and Stewart) have attended on four occasions. Participant observation and semi-structured interviews have identified that group members look forward to and enjoy attending the sessions. The photograph celebrates members of the group being physically active and playful in the in-door place of a swimming pool. Aside: The group have given their consent for the photograph to be submitted to the Research Photography Competition.
(The researchers have obtained BU ethical clearance for the research project. The researchers completed the swimming pool's required procedure to take photographs)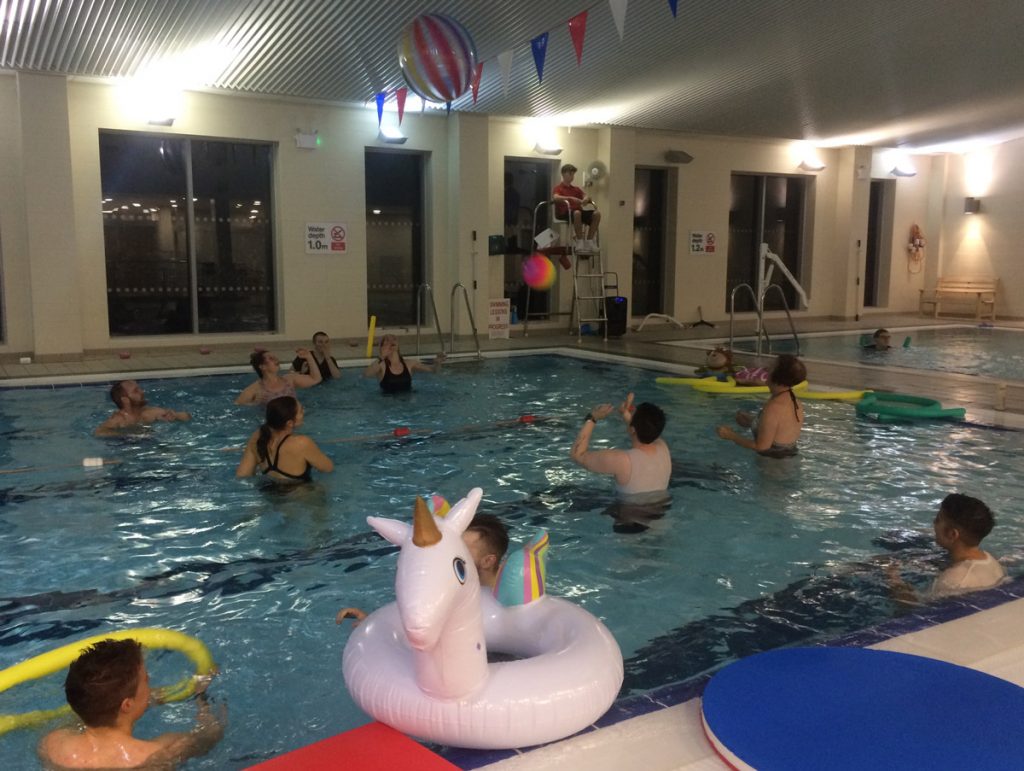 If you have any questions about the Photo of the Week series or the Research Photography Competition please email: research@bournemouth.ac.uk