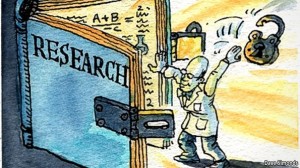 I would like to make you aware of an exciting development at BU.
A multi-disciplinary group of BU academics has been meeting over the last 6 months in order to design a online journal that is capable of acting as a central focus for the dissemination of the high quality research and scholarly outputs from UG and PG dissertations, post graduate researchers, early career researchers and established academic staff. The group has designed a developmental working paper online journal that will support 'would be' authors and their potential publications. Although particular emphasis has been given to maximising high quality outputs of UG and PG students and early career academics, this online journal will be capable of supporting the potential of all those engaged in research and scholarship at BU.
Below are a series of Q & As:
What's the name of the working paper?
The provisional title is eBU: Working Papers Online
How is the working paper structured?
The working paper will not be limited to any one discipline or allied to any one particular methodology, but will aim to publish articles driven by the key BU Research Themes: (Creative and Digital Economies, Culture and Society, Entrepreneurship and Economic Growth, Environmental Change and Biodiversity, Green Economy and Sustainability, Health, Wellbeing and Ageing, Leisure and Recreation, Technology and Design). Apart from the build-up to launch, the working paper will have no deadlines or specific calls for papers. Instead, the working paper will work on a rolling submission process.
A set of author guidelines and details about formats are currently being considered and written. However, the guidelines are likely to accommodate a wide range of formats.
What are the submission processes for staff and students?
It is envisaged that staff will act as gatekeepers and encourage undergraduate and master's students to submit high quality work into a format this is publishable. Post-graduate researchers and academic members of staff will be able to submit papers on their own accord.
After a short review from the editorial board, two designated BU academics will provide an initial quality check. The paper will then be uploaded to the internal intranet working paper site. This will allow any member of staff or student to read and offer feedback. However, within a few weeks the two designed reviewers will then provide a more comprehensive and detailed critical review. All reviews will take place in a safe, secure and INTERNAL environment. After a detailed review, students will then be encouraged to make any recommended changes and submit to external publication/or make their work available to be published on external working paper website.
This working paper is set to go live in March.
Further information
If anyone is interested in becoming involved in helping to create this online journal, and/or at an editorial level please get in touch with Andrew Harding (aharding@bournemouth.ac.uk), Andrew Adams (aadams@bournemouth.ac.uk) or Fiona Knight (fknight@bournemouth.ac.uk).