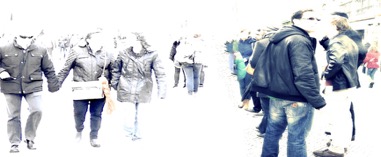 FREE Workshop:


Gender & Sexuality in the 21st Century
Bournemouth University
31 May 2017, 10:00 – 15:00
'Unimaginable a decade ago, the intensely personal subject of gender identity has entered the public square.'—National Geographic (Jan 2017)
This openness to discussion of sexuality, gender, and emotion begins to expose this latest generation's ambivalence, even dissonance regarding these terms. The workshop will explore this, both historically and within the contemporary culture of the 21st Century.
The workshop will gather academics and community representatives from within BU and beyond, whose work may help us to understand more fully contemporary takes on sexuality, gender, and emotion. These may include:
Youth and Sexuality
Sex Tourism
Sex Trafficking
Disability and Sexual Well-being
Sexuality and Ageing
Gender and Sexuality in the Workplace
LGBTQ+ concepts of gender and sexuality
Other issues we haven't even considered yet?
We will spend the day learning informally about each other's interests and previous work around sexuality, gender, and emotion, thus creating the beginnings of new partnerships for further exploration, discovery, research, dissemination, and community action. NO lectures!
Workshop organised by Dr Kip Jones, Director, Centre for Qualitative Research, BU and Dr Lee-Ann Fenge, Deputy Director, National Centre for Post-Qualifying Social Work, BU.
Free lunch provided, places are limited.