The new publications management system, BRIAN, will go live on 22 June.  Here's what it can do for you: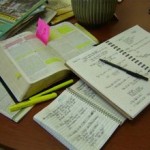 BRIAN will provide a facility for academics to quickly and easily update their research activity via a single point of data entry which will enable research information to be used in multiple places, including BURO and the BU Staff Profile web pages, without the need to duplicate or enter additional data.
BRIAN will allow academics to have ownership of their staff profile web pages so these are easily kept up to date, allowing academics to promote themselves for potential research collaborations, research grants and enterprise opportunities, research assessment exercises, etc. It will also provide a search function for staff to find out about potential collaborative opportunities with colleagues from across the institution.
BRIAN will enable BU to meet research assessment requirements (particularly the UK Research Excellence Framework) by improving the administrative efficiency and data accuracy – in terms of staff preparation, mock exercises, data collation, analysis, scenario planning and meeting future requirements.
BURO will in future only contain records for outputs supported with a full-text copy of the output. Academic staff will no longer add records direct to BURO, but via BRIAN.
Watch this short video to find out the benefits of having one system in which to enter data, which is then used multiple times:
httpv://www.youtube.com/watch?v=eH–vuEZlDw
There will be further guidance and helpful hints on using BRIAN throughout this week and so watch this space!