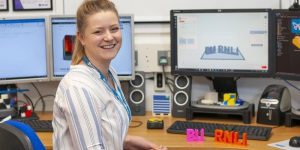 September will see the completion of a 2 year HEIF project which has been investigating the potential of introducing additive manufacturing (3D Printing) into the RNLI to disrupt the supply chain and enhance engineering design.
The findings of the project will be disseminated at a Business Breakfast to be hosted by the RNLI on 5th September.  The event will also be attended by local engineering businesses.  If you are interested in the project and/or networking with engineering businesses, please sign up to attend the breakfast here.
For further information on the project please contact either Phil Sewell (psewell@bournemouth.ac.uk) or Abi Batley (abatley@bournemouth.ac.uk).