Today we held the first International Advisory Group for the Sonamoni project.  Sonamoni is a BU research project with CIPRB (the Centre for Injury Prevention and Research, Bangladesh) which aims to design and develop interventions to reduce the number of  young children drowning in Bangladesh. The public health project is funded by the National Institute for Health and Care Research (NIHR) through its Research and Innovation for Global Health Transformation programme. For more information, visit the NIHR website.

We are grateful to the members of our International Advisory Board for volunteering to do this important work.  We were struck by the dedication of the international team members this morning.  We especially admire the International Advisory Board member who was online at 21.00 local time in Australia and even more perhaps our member in Canada for whom the local time was 3.00 in the morning.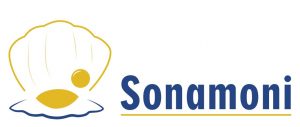 Sonamoni is being coordinated by Bournemouth University in collaboration with the University of the West of England, Bristol, the University of Southampton, and the Royal National Lifeboat Institution (RNLI). This project, with Prof. Dr. Aminur Rahman as Bangladesh lead,  includes a BU-based PhD project.  The interdisciplinary team at Bournemouth University covers three faculties through: Dr. Mavis Bengtsson, Dr. Kyungjoo Cha, Dr. Mehdi Chowdhury, Dr. Yong Hun Lim, Mr. John Powell, and Prof. Edwin van Teijlingen.