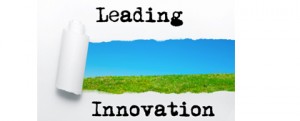 First in the 'Leading Innovation' series of seminars, Professor John Traxler, Professor of Digital Learning at the University of Wolverhampton, will visit BU on Tuesday 24 January to present 'What is the nature of the innovation required from education for our mobile and connected society?'.
Professor Traxler will be looking at questions such as; why do we need to be innovative? What are the benefits of innovation to me, my department, Faculty and the wider organisation of BU? And How can we nurture and support innovation as leaders? The session will take place on Talbot Campus, starting at 2.30pm and finishing at 4pm.
The 'Leading Innovation' series is based on the presenters' own experiences, case studies, ideas and thoughts and by sharing their approach, techniques and other interesting facts, covering Innovation in Research, Innovation in Education and Innovation in Professional Practice. A number of sessions are scheduled to run between January and May 2017 and will be presented by colleagues from across BU as well as guest speakers, which include Peter Bryant, Head of Learning Technology and Innovation at the London School of Economics and Political Science, and Sarah Knight, Senior Co-design Manager at Jisc.
For further details of the sessions, and to book to attend, please visit the Staff Development & Engagement Staff Intranet pages.