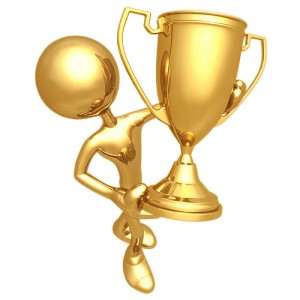 Richard Brooks and Katherine Timms, Officers from CRE Operations, recently attended a training session called Total Proposal run by Aron Cronin, director of GIC limited. GIC limited is an international management and business consultancy specialising in business development and training services. 
The course gave an insight into the key areas of consideration when writing a proposal. The course attendees were a mix of university academics, managers and administrators. 
The key learning point for the day that Aron wanted people to take away was that proposals need to be tailored. Too often he has seen proposals recycled with no thought for the current funding body's requirements, and proposals have even been submitted with other funder's name – an easy way to ruin any chance of securing funding. 
Key points from the training:
 Proposals need…
To be responsive in terms of the approach, timescales, and deliverables.
To be compliant in terms of: administration, legal, and technical requirements.
To provide a workable offer – the apportionment of work must be flexible and phased appropriately.
To stress benefits over features:
Be a selling document – 'why us?'
Be structured
Contain clear expressions
Hit the 'hot buttons' on the evaluation grid/table
Give an indication of the two-way traffic we would expect – there needs to be a tangible benefit to both parties
Indicate our expectations
Project stages…
Pre-planning stages, it is important to realise that this stage is a project in its own right and requires:

a plan;
an action list; and
a timetable.

Proposal process requires:

a key issues meeting;
ownership at a senior level (authorised signatories) – investment in risk is essential;
CVs

should be tailored
should contain a 'golden paragraph'
should be written in the context of the team the strengths you bring

Proposal

should be tailored
should link directly to the 'job'
should be linked to the CVs

Finance

should capture all elements
should allow for secure risks

Quality assurance – use the following tools to help ensure this:

checklists
call over (read out loud/ to other people)
Aron left us with some helpful techniques; these can be found in the uploaded course material (see link below): 
helpful hints and winning tricks
story boarding
word consistency grids
blue checklists
(\\Lytchett\IntraStore\CRKT\Public\Research & Enterprise\Conference & Workshops handouts\15-06-11 Training Gateway Total Proposal)
If you would like any further information, email me or Richard