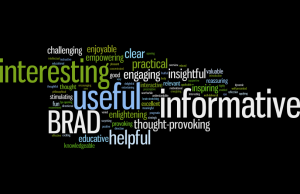 Just to advise you details of our next BRAD events programme will be coming out very soon….watch out for our announcements on the Research BLOG and BU Intranet and get yourself booked in via Organisational Development.
BRAD week will be held from the 29th of June – 6th of July 2015.
Please see the comments we received from people who attended our last BRAD event week in April.
Pop these dates in your calenders and get ready!