Police officers often work long, unsocial hours in a highly pressurised environment and may experience difficulties managing their health and well-being. Their jobs can be highly stressful and have unusual working hours and multiple shift patterns. When we think of the policing environment of today, many roles that were previously the domain of warranted officers are now carried out by non-warranted police staff equivalents. These police staff roles are relatively new to policing but put staff under some of the same stresses as police officers.
A research project affirmed that the working environment for officers makes it harder for those affected to make healthy choices. The problem not only includes thinking of a solution to help manage personalised risk issues, but also ensuring it won't be intrusive for users during and outside of work.
Hampshire Constabulary is collaborating with the team at BU to investigate technologies that could be used to improve health and well-being and research how these technologies could be used to measure and track health behaviour change. A multi-disciplinary project team has been assembled to work on this project. Working with Dr Huseyin Dogan (Principal Investigator), Dr Festus Adedoyin and Professor Nan Jiang from the Faculty of Science and Technology, Professor Jane Murphy and Dr Andy Pulman from the Faculty of Health and Social Science as well as representatives from Hampshire Constabulary.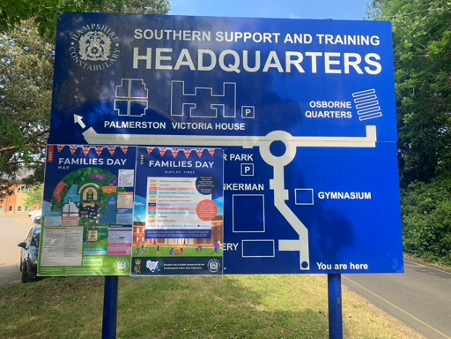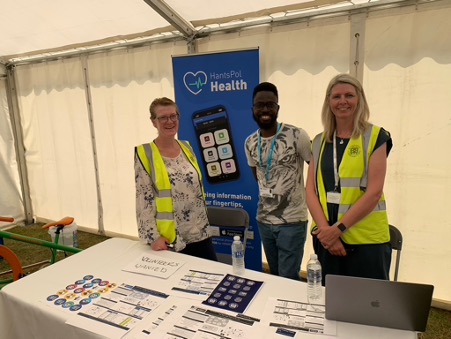 This project has developed and launched a fully functioning application (HantsPolHealth App) monitoring the members of the force's health and well-being. This application is available in Android and iOS formats. Going forward, the App has been updated with new features covering shift patterns, financial well-being, and good mental health, and considerations are in place for its use by other blue light forces. Additionally, longitudinal usability data will be collected with the continuous use of the App. This demonstrates the potential expansion of the project and longer-term use by the funder.
As part of the collaboration effort, Dr Festus Adedoyin from Bournemouth University attended the 2023 Families Day event hosted by Hampshire Constabulary to explore further partnerships, funding, and collaboration.